Co-ops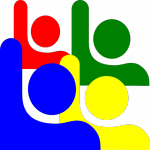 May 13, 2013 - 3:20 pm
As our economy stumbles its way through these hard times, it's good to take a moment to reflect on alternatives to how we can do business…and alternatives ARE out there.
Today on Music+Ideas, host Sonya Green takes a look at cooperative businesses, both consumer co-ops and worker-owned co-ops.
Webster Walker worked at Central Co-op (a consumer coop) for years and helped others start up co-ops through the organization, SLICE (Strengthening Local Independent Co-ops Everywhere.)
Allison Booth worker/owner of Equal Exchange Coffee and peer advisor at DAWN or Democracy at Work Network shares her perspective on worker-owned coops
Derek Hoshiko, online marketing manager, co-founder of SLICE and co-founder of the now-defunct Web Collective, a former worker-owned co-op.