Seattle Peace Chorus performs Canto General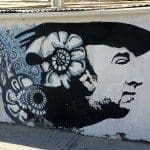 May 29, 2013 - 2:48 pm
May 24th marks the 40th anniversary of Pablo Neruda's death.
This revered Nobel Peace Prize-winner penned, among so much of his other work, Canto General. Canto General is a compilation of 12 poems in tribute to South America's beauty, turbulent political history and destiny of its people.
Mikis Theodorakis one of Greece's foremost composers, arranged music so these poems could be performed in song.  The Seattle Peace Chorus will be performing Canto General on June 1st at Town Hall.
Fred West,  the Chorus's director, joins us in the studio to talk about the event.
Download the interview: KBCS_M+I_20130524_Seattle Peace Chorus-web