Peace Activists In Training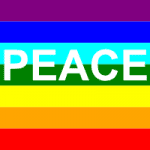 July 25, 2013 - 3:06 pm
We've all heard about the growing income disparities in our communities.  Who's going to help navigate us out of this jam?
Perhaps the younger generation is the place to turn.
The Peace Activist Trainee Program is working on just that.  It's a program that pays high school students to participate in a month- long workshop.  It familiarizes students with local equity issues and offers tools, like public speaking, organizing and lobbying to help tackle problems.
Today on Music+Ideas, Sonya Green speaks with three people from the Peace Activist Trainee Program.
Kaeley Pruitt Hamm – Assistant Director
Dante Garcia – Assistant Director
Anecia Evans – current student in the training program