Earshot Jazz Festival picks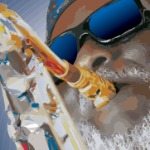 October 6, 2014 - 3:41 pm
91.3 KBCS is proud to sponsor the 26th annual Earshot Jazz Festival: October 10th through November 11th.
With over 50 concerts to enjoy, curated by KBCS midmorning host John Gilbreath, music fans have a wide variety of adventurous performances to choose from.
To get started, consider these five KBCS picks:
10/13 – Taylor McFerrin – The Triple Door
10/16 – Bassekou Kouyate & Ngoni Ba – The Triple Door
10/19 – Boban & Marko Markovic Orkestar – Town Hall
11/2 – Corey Harris & Alvin Youngblood Hart – The Triple Door
11/7 – Pharoah Sanders Quartet – Town Hall
See the full schedule at Earshot Jazz.org.