WA State Initiative 1351 – Class Size Reduction Measure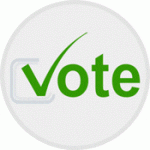 October 29, 2014 - 5:27 pm
The Washington Class Size Reduction Measure, Initiative 1351 is one of five issues voters have to consider on the ballot this coming Tuesday.  The measure directs the legislature to allocate funds for smaller K-12 classrooms and hire more teachers and support staff in schools throughout Washington State.
If approved, the measure would be phased in over the course of four years applying it first at "high poverty schools", defined as schools with 50 percent or more of students receiving free or reduced cost lunches.
KBCS Program Director Bruce Wirth hosts a discussion on I-1351 with the Yes on 1351 campaign supporter, Shannon McCann, a middle school Special Ed teacher in the Federal Way school district and No on 1351 supporter, Chad Magendanz, Washington State Representative from the 5th district.
Visit our Elections page for KBCS' coverage of issues and candidates in the upcoming election.