State Initiative 1351 – smaller classroom sizes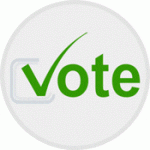 November 4, 2014 - 11:58 am
Voters are casting their ballots on whether or not to shrink classroom sizes throughout the state on November 4th.
If approved by voters, the measure would require fewer students per classroom in grades K through 12. For kindergarten through third grade, each class would have no more than 15 to 17 students. In grades 4 through 12, each class would have no more than 22 to 25 students.
Implementing these size restrictions would require the hiring of thousands of new teachers and school staff (sources range from 12,000 to to over 20,000). The measure would be phased in over the course of four years. The changes would be applied first at high poverty schools, defined as schools with 50 percent of students receiving free or reduced cost lunches. The measure does not identify any funding mechanisms for implementing the proposed requirements.
KBCS Program Director, Bruce Wirth and fill-in host for Music + Ideas invited middle school special education teacher in the Federal Way Public Schools who speaks in support of Initiative 1351 to lower class size, Shannon McCann, and Washington State 5th District Representative Chad Magendanz speaking against Initiative 1351 to speak in our studios.
Visit our Elections page for KBCS' coverage of issues and candidates in the upcoming election.