Music of the Moment For November 2014: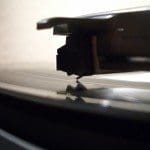 November 7, 2014 - 6:54 pm
5 brand new releases we can't wait to share with you this month:
Etana I Rise  (VP) – In Swahili, Etana translates to 'The Strong One', which is an apt name for a female artist in the male dominated genre of Reggae music.   She has a lovely voice and her lyrics convey positive messages.  The music falls into the reggae roots category and it also contains a hint of R&B and Jazz.   I Rise is her 4th recording and has been receiving a lot of airplay on The Caravan and Music + Ideas.
Leonard Cohen  Popular Problems  (Columbia) – There aren't too many 80 year old artists, who are still creating amazing music (Willie Nelson comes to my mind).  Mr. Cohen continues to write poetic songs which are certainly worth the price of admission and then some.
Nikki Yanofsky  Little Secret  (A440) – A young Canadian who has worked with Herbie Hancock, Stevie Wonder, Phil Ramone and others, Nikki's sophomore release was produced by Quincy Jones.  The music is pure pop music fun with some elements of jazz and music from the 60s.  If you're not careful, you'll find yourself dancing along to the music in no time.
Becky Buller  'Tween Earth and Sky  (Dark Shadow) – This is Becky's first solo recording in 10 years, and it is certainly worth the wait.  Primarily known as a terrific fiddler, she is also just as gifted in songwriting and singing.  There are a whole host of guest artists participating on this album.  Making this a pretty darn tasty bluegrass recording.
Red Martina  Come On Home  (Badtape) – 2nd release from this superb downtempo hip-hop band out of Philly who avoid

s

the infamous sophomore slump. Haley Cass's vocals are really great and the whole album should have wide crossover appeal.
Last Month's top 3 releases:
Frazey Ford  Indian Ocean  (Nettwerk) – The #1 most played album for a second month.  Yep, it's just that good.
various artists  Take Me To The River Soundtrack  (Stax / Concord) – Falling once again on the most played album list.  There is much here for young and old music fans.
Max Capote  Aperitivo de Moda  (independent) – Uruguayan musician who blends bossa nova, garage rock, funk and throw-back pop.  Not to mention a highly noticeable album cover.  Occasionally cheesy, always fun.