Music, books, and honey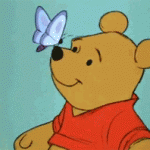 January 9, 2015 - 10:26 pm
91.3 KBCS and Bushwick Book Club present a family matinee of original songs and games inspired by A.A. Milne's Winnie The Pooh, January 24th at Town Hall.
Bushwick Book Club is a group of songwriters that write and perform songs inspired by books.
Join us for a midday treat full of thoughtful, funny and surprising music that pays tribute to our favorite Milne characters like Pooh, Tigger, Piglet, Eeyore, and Christopher Robin.
Date: January 24
Time: 11:00 am – 12:00 pm
Venue: Town Hall Seattle, 1119 8th Ave, Seattle, WA 98101 United States
Children under 12 admitted free. Tickets here.