Music of the Moment For February 2015: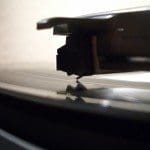 February 2, 2015 - 10:47 am
5 brand new releases we can't wait to share with you this month:
1. Bettye LaVette Worthy (Cherry Red) – Bettye just celebrated her 69th birthday and she displays all her singing prowess on her 11th solo recording.  Produced by Joe Henry, who once again surrounded her with a terrific group of musicians, she sings her way through songs written by Bob, Mick & Keith, John & Paul, etc. Bettye LaVatte sure knows how to interpret a song!
2. Pops Staples Don't Lose This (Anti) – In 1999, Roebuck "Pops" Staples recorded his final session which remained unfinished when he passed away in 2000.  Before he died, he gave the tapes a listen and then told his daughter Mavis "don't lose this".  She has been hanging on to them ever since, waiting to find the right person to help her finish them, and Jeff Tweedy was that guy.  With his daughters backing him, Pops sounds as present as he was on the Staple Singers first recording.
3. Gretchen Peters Blackbirds (Scarlet Letter) – Recently inducted into the Nashville Songwriters Hall of Fame last fall, Gretchen has been penning hit songs for other artists for over two decades.  But, I think she saves her best songs for her own albums.  The artistry and craft of her writing and singing on Blackbirds is darn right breathtaking at times. Give The Cure for the Pain a listen and see if you don't agree.
4. Anne McCue Blue Sky Thinkin' (Flying Machine) – Aussie Anne McCue took five years to create this album because she "wanted to make a great album".  So, did she?  Absolutely.  Blue Sky Thinkin' is primarily a Blues album with solid touches of jazz and folk, but no matter how you define the music, it's just darn fun.
5. The Gibson Brothers Brotherhood (Rounder) – There is something special about listening to sibling harmonies.  Where two voices blend perfectly to sound like one.  In Bluegrass music, brother duets have been especially important: the Monroes, Stanleys, Louvins, Osbornes, McReynolds just to name a few.  On their 12th recording, The Gibson Brothers pay loving homage to the brother duets that have inspired them.
Last Month's top 3 releases:
1. Heroes of the Dancefloor Shelter (independent) – A really terrific recording from a group of artists coming together for a good cause.  This album is their 3rd one to support a homeless shelter in New Orleans, and all proceeds including the mechanicals and publishing will go to the shelter. The music reflects the roots of New Orleans music and is a nice mixture of traditional Jazz and Hip Hop
2. Eric Bibb Blues People (Stony Plain) – This is a recording that had three basic purposes. Eric wanted to create a collection of songs about the history of African Americans, continue Dr. King's emphasis on change and hope, and also celebrate the tribe of Blues troubadours by collaborating with many of his friends involved in blues and roots music.
3. Latin Bitman Airplane (Nacional) – "DJ Bitman is a Chilean electronic music producer, composer, and DJ.  This is funky instrumental Hip Hop, tropical electronica, and reggae-infused future bass. It's really tight, innovative, fresh and forward-moving." – Jill Freidberg host of Sabor