Will Initiative 1351 be sent back to voters?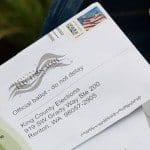 February 18, 2015 - 10:51 am
Just three months after voters approved Initiative 1351 calling for smaller class sizes, lawmakers are thinking about sending the initiative back to voters–what would be a historic move. I-1351 passed in November with 51% of the vote.  State Senator Steve Litzow, R-Mercer Island, calls the initiative "irresponsible" because it directed smaller class sizes in K-12, but did not provide any funding to pay for the idea. The Secretary of State's office says it would be the first time in state history that lawmakers have attempted to return a recently-passed initiative to the ballot. Sen. Litzow talks about the options and the status of education funding in the legislature with Seattle Top Story's Robert Mak.