Music of the Moment for March 2015: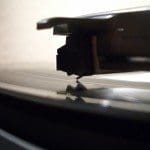 February 27, 2015 - 1:12 pm
5 brand new releases we can't wait to share with you this month:
1. Rhiannon Giddens  Tomorrow Is My Turn  (Nonesuch) – A classically trained vocalist, Rhiannon displays this fact in abundance on her debut solo record. The songs are from a wide range of sources, with Rhiannon penning the last track.  Producer T Bone Burnett carefully crafted the music to perfectly compliment her voice.  This record will definitely be a contender for best of 2015.
2. James McMurtry  Complicated Game  (independent) – Crafting words is a family legacy.   James just happens to crafts his into poignant songs.  He took six years to pen and record the songs on Complicated Game. As the songs attest, it was certainly time well spent.
3. Jayme Stone's  Lomax Project  (Borealis) – Jayme is a Canadian banjo player who enjoys musical exploration not unlike Béla Fleck, one of his mentors.  This new record primarily draws its selection from the recordings Alan Lomax made in the post-war years. He is joined by Tim O'Brien, Bruce Molsky, Moira Smiley, Brittany Haas, and many more.  This is a wonderful example of how traditional music can be made anew.
4. 11 Acorn Lane  Time for Tea  (Wooden Hat) – Thomas Feurer & Neal Pawley meld jazz, funk, Latin, big band lounge music, etc. with electronic beats to create quirky, fun, swingin' music. Music that is almost impossible to stay still as you listen to it.  What else do you need as the days get longer?
5. various artists  Signature Sounds 20th Anniversary Collection: Rarities From The Second Decade  (Signature Sounds) – KBCS is fortunate enough to have almost every record this independent Massachusetts record label has released in the past 20 years. They released 80 albums in the past 10 years and this collection showcases songs that were previously unreleased, or from special projects or off of EPs.  There is a little something here for every fan of Americana music.
Last Month's Top 3 Releases:
1. Bettye LaVette  Worthy  (Cherry Red)
2. Pops Staples  Don't Lose This  (Anti)
3. The Decemberists  What A Terrible World, What A Beautiful World  (Capitol)