Music of the Moment for June 2015: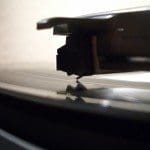 May 30, 2015 - 6:00 am
5 brand new releases we can't wait to share with you this month:
1. Emmylou Harris & Rodney Crowell  The Traveling Kind  (Nonesuch) – Musical kin and friends for over 40 years, it's not surprising these Americana icons sound so good together. Their 2nd collaboration feels as comfortable as your favorite piece of clothing.
2. Milk Carton Kids  Monterey  (Anti) – The Grammy-nominated indie folk duo bring their wistful harmonies and flat-picking skills to 11 new songs written on tour. Recorded live in six days, in the empty halls prior to their evening performance, the album captures all the inspiration and emotion of the moment. Often compared to the Everly Brothers or Gillian Welch & David Rawlings, Monterey tells the too-true and often melancholy stories they've uncovered on the road. Just the album for easing your time spent on the road too.
3. Hiatus Kaiyote  Choose Your Weapon  (Flying Buddha/Sony) – The sound of Hiatus Kaiyote is instantly recognizable, largely due to the lissome vocals of Nai Palm. Her enlightened style taps contemporary soul, jazz, and catawampus worldbeats, while the band generates intricate grooves and spacey textures. Choose Your Weapon is a stylish, joyful, imaginative recording that might suit your taste for the futuristic. [review by Patrick Whalen]
4. Hamilton de Holanda  World of Pixinguinha  (Adventure) –  Mandolinist extraordinaire Hamilton de Holanda pays tribute to one of the great composers of Brazilian acoustic choro music. Joined by such luminaries as Chucho Valdés, Richard Galliano, and Wynton Marsalis, it's a perfect album to channel some Brazilian warmth into your summer.
5. Della Mae  Della Mae  (Rounder) – This Boston-bred quartet's 3rd full length album finds them hitting their musical stride. The sound of this all female band is rooted in traditional bluegrass, but they aren't afraid to put a contemporary stamp on it, such as their cover of the Rolling Stones' "No Expectations." These ladies will certainly be influencing a lot of young musicians in bluegrass and acoustic music for years to come.
Last Month's Top 3 Releases:
1.  Calexico  Edge of the Sun  (Anti)
2.  Eilen Jewell  Sundown Over Ghost Town  (Signature Sounds)
3.  Lila Downs  Balas y Chocolate  (Sony)