Music of the Moment for September 2015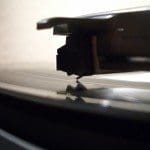 August 28, 2015 - 2:12 pm
5 new releases every music fan should check out:
1. The Bellfuries  Workingman's Bellfuries  (Hi-Style) – This Austin quartet has been around for a while and this CD may finally bring them some well-deserved national attention. If you are a fan of early rock and roll, Sun Records, rockabilly or swing you will want to check this band out. Or if just like to get up and spontaneously dance, this album is definitely up your alley.
2. Lindi Ortega  Faded Gloryville  (Last Gang)  – 4th full album from Lindi finds her almost contemplative. It reminds me a bit of Waylon's Dreaming My Dreams period when some of the gasoline had burned off and the flames were burner lower, but perhaps hotter. Musically, however, I more inclined to compare this to the great country soul of the 70s from Bobby Charles, Jeannie C. Riley, and Charlie Rich with maybe a little Robert Gordon thrown in there for good measure. In short this album is perfect. [Review by Iaan Hughes]
3. The Nightowls  Fame Sessions  (Nine Mile) –  The title of the album hints at where this 10-piece band recorded this new CD. In Detroit's FAME Studios. The music is in the pocket old school 70s R&B/Soul.
4. Jason James  Jason James  (New West) – Debut record for this Texan. Jason is a former rocker who fell in love with classic country music. He isn't reinventing the wheel but he is a great example of why the wheel doesn't always need to be reinvented.
5. Nattali Rize & Notis  New Era Frequency  (One Rebel Creative) – Nattali is known for being the frontwoman of the Australian roots band Blue King Brown. Her first solo recording is roots reggae performed by the duo Notis. Her lyrics showcase her ongoing commitment to conscious raising about people and the world around them.
Last Month's Top 3 Releases:
1. Leon Bridges  Coming Home  (Columbia)
2. Jason Isbell  Something More Than Free (Southeastern)
3. Melody Gardot  Currency of Man  (Verve)