Music of the Moment October 2015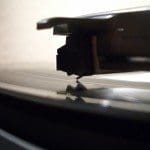 October 2, 2015 - 4:53 pm
5 new releases every music fan should check out:
1. Dave Rawlings Machine  Nashville Obsolete  (Acony) – Rawlings is half of the duo that performs as Gillian Welch and this is the 2nd release under his name. With only 7 tracks listed, you may think you're not getting a full album, but it's over 45 minutes of music full of their languid tempos and stretched out, slightly surreal, folk songs. Their music is made for careful listening so put your headphones on and lose yourself in the music.
2. Rita Hosking  Frankie & The No-Go Road  (Independent) – This is a concept album inspired by mythologist Joseph Campbell's Hero's Journey. Rita is an incredibly talented songwriter. She also did all the wonderful illustrations on the CD case and liner notes. Musically, the album moves smoothly between acoustic country, folk and Americana, always rooted by Rita's superb voice.
3. Donnie Fritts  Oh My Goodness  (Single Lock) – Funky Donnie Fritts is a musician's musician; an unknown legend who played on tons of classic Muscle Shoals records and recorded with Kristofferson, Prine, Nelson, and Jennings to name a scant few. He's a terrific songwriter and pianist/keyboardist and his rough-hewn vocals are perfect for these vignettes of heartbreak and nostalgia. Some of the songs will be well known, others new, but all are worth hearing. – review by assistant music director Iaan Hughes
4. Danielle Nicole Wolf Den  (Concord) – The first full length recording by one of the co-founders of Trampled By Turtles. Danielle is a veteran musician and this record brims with confidence. Produced by blues guitarist Anders Osborne, the music is funky and soulful with a nice bluesy groove.  Stanton Moore helping out on drums, Anders on guitar and Mike "Shinetop" Sedovic on the keyboard.
5. Annie Staninec  Annie Staninec  (Independent) – This is the debut album from a young fiddler who is currently a member of Kathy Kallick's band. Annie pulls from the Who's Who of west coast folk musicians for this recording. If you like folk music in all its incarnations, this is an album you will enjoy immensely.
Last Month's Top 3 Releases:
Lindi Ortega  Faded Gloryville  (Last Gang)
Nattali Rize & Notis  New Era Frequency  (One Rebel Creative)
Lianne La Havas  Blood  (Nonesuch)