In-Studio: Brazilian musicians Gaúcho and Naoyuki Sawada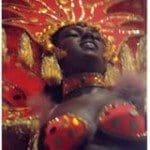 October 16, 2015 - 12:50 pm
Saturday, October 17th at 2:30pm on Raizes, host Samia Panni presents Brazilian percussion master Gaúcho and cavaquinho player Naoyuki Sawada.
They will be performing at a Pagode house party with Brazilian percussion master Jorge Alabê, Saturday, October 24th at Jaam Rek Studio in Seattle.
Gaúcho has recently moved to Seattle and is master percussionist at the samba school Escola de Samba Unidos de Seattle.