Association of Independents in Radio selects KBCS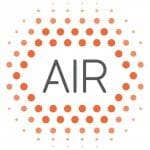 November 2, 2015 - 9:00 am
91.3 KBCS to examine our commute with "Localore: Finding America"
Projects launch in Bellevue, Anchorage, Baltimore, New Orleans, Milwaukee, Philadelphia, and beyond
91.3 KBCS is one of 15 stations nationwide selected by AIR, the Association of Independents in Radio, to participate in the development of new media work in partnership with an AIR producer under the theme "Localore: Finding America."  KBCS will examine Seattle metro area commuting to capture first-hand accounts of commuters and allow their stories to illuminate collective movement between work and home.
Localore: Finding America was created by AIR, a Boston-based network of independent public media producers, to bring together the most gifted producers and forward-thinking stations in the industry to invent new media models. Principle funding comes from the Corporation for Public Broadcasting with additional support from the Wyncote Foundation, the Ford Foundation, the MacArthur Foundation, and the National Endowment for the Arts.
Independent producer Mona Yeh and KBCS News Director Sonya Green will create "What's the flux?: Commuter dispatches" at KBCS. The series will explore the daily ritual—the commute— and how it shapes our experience of mobility, access and economic movement from the margins of a city to its center.  Although a variety of commuting methods may be profiled (auto, walking, biking, rail), the project will primarily focus on commuting by bus, with the objective of producing 30 audio stories, of three to five minutes each, along with a few longer-form audio profiles. The audio segments will air on 91.3 KBCS between 7 and 8 a.m. and will be available on-demand at www.kbcs.fm, starting in early 2016.
As KBCS News Director, Sonya Green explains:
Being selected for Localore: Finding America is beyond thrilling! Our project, "What the Flux?: Commuter Dispatches" is an opportunity to discover and capture the stories of people through a universally, shared experience. We can't wait to explore, share and create a rich dialogue focused on commuter stories. And who knows? Maybe we'll even find some gridlock solutions along the way!
This is the third in a series of national "Localore" productions from AIR. The winning teams were selected from more than 200 applications from independent media talent, radio and television stations, educators, and coders.
"This initiative is emblematic of the Corporation for Public Broadcasting's commitment to ensuring public media connects with an increasingly diverse America, in the many ways people choose to access media today," said Pat Harrison, the president and CEO of the Corporation for Public Broadcasting.
Localore productions will run through July 30, 2016.