Music of the Moment: November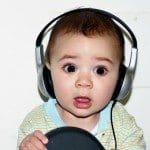 November 5, 2015 - 11:15 am
Discover five essential new releases, courtesy Boogat, The Colt Kraft Band, The Supersuckers, Patty Griffin, and The Cox Family.
Boogat Non-Reconquista
If you're already missing summertime the latest album from Montreal based singer, Boogat, is a terrific mix of hip-hop and cumbia. Recommended for fans of Quantic, Nortec Collective, and Ana Tijoux–and everyone else.
The Colt Kraft Band My One True Home
Dreamy, ethereal country-pop from a fine local PNW band, who would sound right at home at the Twin Peak's Roadhouse. Fans of Bonnie 'Prince' Billy, Chris Isaak, and Roy Orbison should likely check this out.
The Supersuckers Holdin' the Bag
The Greatest Rock-N-Roll Band in the World have had one heck of a year. Instead of wallowing in despair, though, they've released a country record. Similar to 1997's "Must've Been High" album, and getting a little help from Hayes Carll and Lydia Loveless, this diamond is a rough cut shiner.
Patty Griffin Servant of Love
Wow, is this good. A collection of songs about love, which should not be confused with a collection of love songs. Unlike anything she has released in the past, this album showcases an artist in full flight; brave, daring, and working without a net.
The Cox Family Gone Like the Cotton
The unfinished demos of a legendary bluegrass band, a career ending auto accident, and swiped vocal tracks hidden away in a garage for 17 years sound more like the makings of a John Le Carré novel than a Cox Family record. This unlikely release though is one of the best roots records of the year and should not be missed!
— Iaan Hughes