WTFlux wants your stories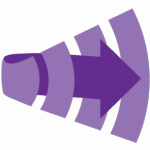 December 2, 2015 - 7:00 am
King County's population is rapidly changing and moving, which means more people are traveling longer distances on their daily commutes. What's the Flux? Commuter Dispatches at 91.3 KBCS is going to find out.
Share your commuter stories with What's the Flux?: Commuter Dispatches. All riders in King County are welcome, especially those of you commuting to and from the Eastside. Share your stories and photos, and let us know if we can join you on your commute!
Talk to us:
Social media: @kbcs #wtflux #findingamerica
Text to take a brief survey: Text 'WTFlux" to 206.693.4840
Email: news@kbcs.fm
Click here for more What's the Flux?: Commuter Dispatches stories.