The Most Played Albums of 2015: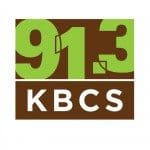 December 22, 2015 - 12:21 am
Last week we revealed our DJs favorite albums for 2015. What happens, though, when we strip away all the subjectivity and rely on cold, hard stats? Did all of those albums we professed our love for so publicly also garner the most spins throughout the year? Yes. But, also no. In fact, the most spun album of the year, Calexico's Edge of the Sun, didn't make any of our top ten lists.
Calexico  Edge Of The Sun  (Anti)
Eilen Jewell  Sundown Over Ghost Town  (Signature Sounds)
Bettye LaVette  Worthy  (Cherry Red)
Rhiannon Giddens  Tomorrow Is My Turn  (Nonesuch)
Jason Isbell  Something More Than Free  (Southeastern)
Pops Staples  Don't Lose This  (Anti/Epitaph)
Melody Gardot  Currency Of Man  (Verve)
Leon Bridges  Coming Home  (Columbia)
The Honeycutters   Me Oh My  (Organic )
Laura Marling  Short Movie  (Ribbon)
Nneka  My Fairy Tales  (Bushqueen)
Sam Lewis  Waiting On You  (Brash)