Music of the Moment: January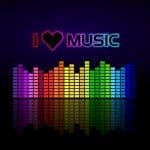 January 8, 2016 - 12:56 pm
This month, we recommend new releases from Babba Maal, Julien Baker, Free the Honey, and two others.

Baaba Maal The Traveler
The 11th album from Senegalese legend. The album blends his traditional roots with more contemporary electronic influences. The final two tracks feature spoken word by the British poet of Ethiopian descent Lemn Sissay.
Cicada Rhythm s/t
Some wonderful music out of Athens, GA. reminiscent of The Be Good Tanyas' warbliness and lo-fi use of electrified instruments. Fans of Gillian Welch and Dave Rawlings will likely enjoy this album.
Julien Baker Sprained Ankle
19 years old as of this recording, Julien Baker wrote and performed everything on the album. It could be called either sparse pop or lush folk, but it certainly is a confident and clear eyed debut.
Free the Honey Fine Bloom
The first full length album from this trio out of western Colorado w/ touches of old-time and country music. Produced by talented folk favorite KC Groves (Uncle Earl), I liked everything on this one.
The Rails Australia
A fine folk duo out of London who balance tradition without being crushed by it.. As the daughter of Richard and Linda Thompson, Kami Thompson might feel the weight of expectation, but you wouldn't know it from this wonderful album. Her partner, James Walbourne, is a journeyman and has played with, Son Volt, Ray Davies, The Pernice Bros., The Pretenders, and The Pogues. I hear the influence of that latter band throughout the album. Mighty nice
-Iaan