What's the Flux: An Orca Card Makes a Difference for Students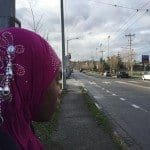 February 21, 2016 - 6:12 am
Today we unmute the commute with Mariam Bayo. Mariam Bayo was one of 50 students who received an ORCA card in the fall. But Bayo didn't stop fighting for other students to have ORCA cards. Mariam is a testament to what can happen when students are giving all of the necessary resources they need to succeed. Correspondent Yuko Kodama rode along with Mariam on a bus from school. Here's her dispatch.
Click here for more What's the Flux?: Commuter Dispatches stories.
Audio of student celebration is courtesy of SE Seattle FreedomNet, a program of the Rainier Beach Action Coalition.