Singing 'bout a revolution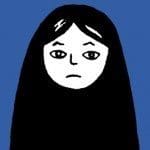 April 1, 2016 - 7:56 pm
91.3 KBCS and the songwriters of Bushwick Book Club present a musical evening inspired by Marjane Satrapi's autobiographical graphic novel Persepolis at The Royal Room, April 7th.
Set during and after Iran's Islamic Revolution, Persepolis recounts Satrapi's coming-of-age in the midst of war and exile.
Bushwick Book Club is a songwriters' collective. Each month they read a book, write songs inspired by it, and perform those songs in a concert. It's an irreverent experience full of wonder, humor, and the love of music and literature.
The Royal Room
5000 Rainier Ave S
8pm
$10