Unmute the Commute: Stories from the Bus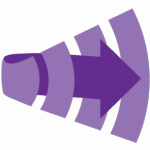 April 1, 2016 - 5:00 pm
Join us for an evening of stories and community around a central shared experience: riding the bus. What's the Flux?: Commuter Dispatches is a series through 91.3 KBCS that captures first-hand accounts of this community through the lens of people who commute using the bus. This interactive event will feature both audio and live stories, and opportunities to win prizes and have your story included in the series.
We will feature the stories and voices of many community members including local poet, Georgia Stewart McDade, Rainier Beach High School students who fought for ORCA cards
Author of the book Seized, and transit justice advocate, Holly Eckert and Seattle Bus Chick blogger, Carla Saulter.
The event is from 6pm – 8pm, storytelling begins at 6:30pm, but arrive early for food, catered by Taste of the Caribbean. More event information can be found here.