Music of the Moment: May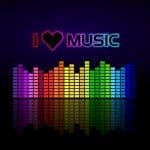 May 8, 2016 - 10:06 pm
Check out these five new albums we're loving right now.
Sturgill Simpson – A Sailor's Guide To Earth
Anoushka Shankar – Land of Gold
Sam Beam & Jesca Hoop – Love Letter For Fire
Joe Driscoll & Sekou Kouyate – Monistic Theory
Gregory Porter – Take Me To The Alley
Sturgill Simpson – A Sailor's Guide To Earth
There's a line in Sturgill Simpson's song "Welcome to Earth (Pollywog)" where he sings "you measure a man by how much he loves."  The lyric was written to his young son to encourage empathy and compassion and that is the underlying theme of Simpson's third solo album A Sailor's Guide to Earth. Musically, it's a departure as the traditional leaning country music of Metamodern Sounds is muted by countrypolitan orchestrations and the soulful horns of the wonderful Dap-Kings. Spiritually, however, it is a direct and beautiful continuation of that groundbreaking album and even, dare I say, takes it a step further.
Anoushka Shankar – Land of Gold
Where are all the protest records? Are they gone or are they simply not showcased? Master sitar player, Anoushka Shankar's new record is a beautiful and haunting response to what she sees as the contrast between her ability to provide for her family and the gulf that separates her from so many displaced people who are unable to do so. The album, Land of Gold, is named for that too often sadly metaphorical place called home, but imbued with the hope that someday it could exist for all of us. At times, the album is a difficult listen in the way that Neil Young's response to the Kent State shootings in his song "Ohio" is uncomfortable to hear even so many years later. It is also exhilarating in its refusal to flinch in the face of sorrow. A worthy protest.
Sam Beam & Jesca Hoop – Love Letter For Fire
Can you take the sensibilities of classic country duets between Tammy Wynette & George Jones and Conway Twitty & Loretta Lynn and fit them into 21st century pop music? What separates those duets from harmony singing is their distinctive narrative roles, voiced characters, of how both singers are showcased to forward the songs rather than simply providing backup or trading off on verses. Sam Beam (Iron & Wine) reached out to Jesca Hoop after hearing her album Kismet to do just that.  The results are a subtle and gorgeous musical conversation between two songwriters exploring the fire and embers of love.
Joe Driscoll & Sekou Kouyate – Monistic Theory
Too often international collaborations seem to either accidentally highlight cultural differences or worse, one tradition gets absorbed by the other. World class kora player from Guinea, Sekou Kouyate, and New York born hip hop and funk artist, Joe Driscoll, effortlessly – or so it seems – avoid those problems on their album Monistic Theory. The music at times blurs and then accentuates the traditions with a hip and combustive flair. Fusion rarely sounds so smooth. If you're still looking for the perfect summertime album this is one to check out.
Gregory Porter – Take Me To The Alley
Gregory Porter's follow-up to his critically acclaimed and KBCS favorite 2013 album Liquid Spirit is finally here and it does not disappoint. Take Me To the Alley should come with a warning: Listen at your own risk as an unexpected tumble into jazz will be the likely outcome. The band that plays behind him are all terrific musicians and match Porter's exquisite voice and phrasing sensibility with perfection. That voice, however, is exceedingly special. A deep, rich baritone, that easily moves between jazz and soul with empathy and grace. The album ends with a duet featuring Lalah Hathaway, Donny's daughter, which torments at further collaboration. One final warning to would be listeners: If you play this over a home cooked meal be prepared for love.