A note from John Gilbreath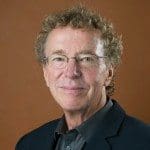 May 13, 2016 - 12:01 pm
My dear Caravan listeners
Today I bid farewell to the morning Caravan schedule. I'll miss you all.
While I'd much rather be over engaged with life than sitting on a couch somewhere, I have been stretched pretty thin these past few years. I need to reapportion my daytime hours in order to give more attention to my primary work commitment as Executive Director of Seattle's non-profit Earshot Jazz organization. Later this month, I'll reappear on the KBCS schedule in an evening version of the Caravan.
I appreciate the time I've been able to spend with you all, so deeply immersed in this world of music. This radio experience has been one of my life's dreams. I am so glad that a station like KBCS exists, and I'm very grateful for the connections we've made through this music. Thank you so much for your support!
I love KBCS! I'll still be around, and I encourage you all join me in support of this great community radio station.
With love and gratitude,
John
–
More information.