Music of the Moment: June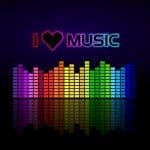 June 3, 2016 - 3:21 pm
Check out these five new albums we're loving right now.
Various Artists – Day of the Dead
Debo Band – Ere Gobez
Leyla McCalla – A Day for the Hunter, A Day for the Prey
Western Centuries – Weight of the World
Kevin Morby – Singing Saw
Various Artists – Day of the Dead
Allow me to gush: I love this. Spin Day of the Dead for the friend who doesn't like the Grateful Dead. They won't figure it out until "Truckin' "comes on and by then it'll be too late.  There's something about the Dead's love of taking risks that often inspires other bands to do the same thing when covering their songs, and the best covers on the collection do just that. Courtney Barnett's lackadaisical recording of "New Speedway Boogie" hits the songs humor and weariness just right. Lucius's harmonies on "Uncle John's Band" are ethereal. Phosphorescent uncovers the late period "Standing on the Moon" which somehow sounds more relevant now than it did in 1987. What is there to even say about Charles Bradley's utter deconstruction of "Cumberland Blues?" It simply kills. Incidentally, this is also the 20th album in Red Hots 25 year campaign to raise money and awareness for the continued fight against HIV/AIDS. There's a lyric in the song "Scarlet Begonias" (not actually covered here) that goes "Once in a while you get shown the light in the strangest of places if you look at it right," and that could be the unofficial motto for this sprawling collection.
Debo Band – Ere Gobez
Boston based Debo Band is a boisterous, visceral romp through Afro-pop. Moments after the album started to spin, sweat broke out on my forehead and I immediately felt the urge to share Ere Gobez with anyone (or everyone) nearby. Really all I had to do was turn it up and let the music speak for itself. Fronted by Ethiopian-American Danny Mekonnen and Bruck Tesfaye the band tears through everything from traditional Afro-pop to a wondrous melding of Irish fiddle, and global grooves with a huge amount of funk thrown in to the mix.  Apparently no one told Debo Band about the recording industry practice of the mandatory sophomore slump as this is an assured, live wire of an album.
Leyla McCalla – LA Day for the Hunter, A Day for the Prey
Former member of The Carolina Chocolate Drops, Leyla McCalla, has recorded a gorgeous album exploring the intersection between identity – musician, mother, wife, Haitian, American – politics, and power through a seamless mix of folk, rock, creole, and acoustic-based jazz rooted in the diverse traditions of Haiti and New Orleans. Joining her is former band mate Rhiannon Giddens and guitarist Marc Ribot. The beauty of an album like this is that it works on so many different levels. The musicianship is exquisite and it can live just in that musical world comfortably, but the true reward comes from repeated listening as the songs unfurl further with each spin revealing themselves ever deeper to the patient listener.
Western Centuries – Weight of the World
Could the best country music album of the year come out of Seattle? Western Centuries is making that case with their debut release Weight of the World. The band is made up of roots music veterans Cahalen Morrison (Cahalen Morrison & Eli West, Country Hammer), Jim Miller (Donna the Buffalo), Ethan Lawton (Zoe Muth and the Lost High Rollers), Rusty Blake, and Dan Lowinger. The music is traditional enough to get you two-stepping, but avoids the costuming pitfalls of some of the retro acts out there. Add a good dose of western soul and a couple of aptly-placed weepers and you have what David Alan Coe might claim to be the near perfect country music album. Play this for the person that claims not to like country music and listen to them say "well, I do like that!"
Kevin Morby – Singing Saw
Be careful what you leave behind, you never know what might come of it. Kevin Morby found an upright piano in his new Los Angles home when he moved in and began teaching himself how to play it. The songs born from it became the foundation for his third album. Musically it seems to fit somewhere between 70s-era Cohen and Dylan's Desire. If that seems too heavy to place on any singer – and it probably is – then think of this as an indie-rock record for people who don't like indie-rock. Lyrically he's elemental; earth and water and stars to get drunk upon. The feeling of the whole sometimes outweighs the singular lines. But the shrouded lyrics only tease for another listen. You should, at the very least, give it one.