Music of the Moment – July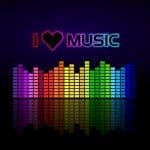 July 1, 2016 - 2:39 pm
Check out these five new albums we're loving right now.
case/lang/veirs – case/lang/veirs
Sabrina Starke – Sabrina Starke
Allen Toussaint – American Tunes
Special Consensus – Long I Ride
The Monkees – Good Times!

case/lang/veirs – case/lang/veirs
We're told that k.d. lang thought Neko Case and Laura Veirs would be the perfect partners to join her in a punk band – hard to deny that they would be, but this isn't that. This collaboration sounds more like drifting clouds during summer's longest days. So-called super group projects don't often live up to the hype. Part of what makes this collaboration so good is that it doesn't really sound like any of their solo work. It also avoids the trappings (and likely temptations) of going overly retro with three distinctive and powerful voices. It's something new, a bit ethereal, well-crafted and gorgeous. It's for those moments you prefer to read Neruda over Stevens.
Sabrina Starke – Sabrina Starke
Dutch soul and R&B singer Sabrina Starke's fifth album begins with the question: "Who or what am I?" She tells us that she's a dreamer, a believer. She affirms life, the here and now. In no uncertain terms, she affirms her black life matters. Musically, she slips between smooth soul and funkier R&B backed with some superior organ work. At other times the music is stripped all the way down to voice and guitar. She then looks outward and tells us that we are all gifted, magical, and beautiful. Somehow, when she sings it sounds less like empty platitudes, and more like the truth. Many of us could stand to hear words like that right now. A superior release.
Allen Toussaint – American Tunes
Hearing the syncopated opening to "Delores' Boyfriend" on Allen Toussaint's final recording was bittersweet. In many ways, it's a simple album with Toussaint's piano well out in front of the band. The songs, mostly instrumental, are memory lane strolls, but the path remains beautiful even though both player and listener have likely walked it before. That's not to say there's nothing new here. Rhiannon Giddens joins him on two cuts and teases us with what might have been a glorious duet album. Toussaint's own sweet tenor is only heard once on a nice cover of Paul Simon's "American Tune," but in a way it underscores just how great he really was. There's nothing left to prove, which should not be confused with nothing left to say. He, of course, leaves us wanting more.
Special Consensus – Long I Ride
To celebrate its 40th anniversary Special Consensus brought together a few good pickin' friends like Della Mae, Rob Ickes, Trey Hensley, Summer McMahan, Buddy Spicher, Matt Combs and Alison Brown. Perhaps, my favorite addition to the band, though, is Brier, Washington native and founding member of the PNW bluegrass band Northern Departure Nick Dumas. The musicianship is superb throughout and balances traditional chops with some tasteful modern nods. Greg Cahill's banjo anchors the project and at times seems reminiscent of Bill Keith's playing. If you're looking for an acoustic album for these hot summer nights this could be the one.
The Monkees – Good Times!
By now, enough words have been written, enough where-are-they-now and behind the music docs have been filmed that the brilliance of The Monkees has long been put to rest. Yes, they began as an imaginary band for a TV show in 1965, and also yes, they matured right before our bloodshot eyes into fine musicians. Now, fifty years on they just might have made their best album yet. It's all of them, too, as even an old vocal track for the unreleased Neil Diamond penned song "Love to Love" briefly – and happily – resurrects Davy Jones. What really is amazing about the album, though, is how complete it is. There's slash and burn summertime romps, sweetly silly romantic pining's, and a few ballads that could seriously be covered non-ironically by any number of hipster bands. So, here they stand looking both back at a great career and still forward to what comes next. Maybe that won't be another Monkees album, but this one will surely do.