Thanks for the big finish!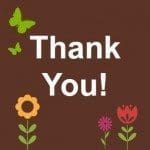 July 1, 2016 - 4:22 pm
KBCS extends a special thanks to all of the dedicated listeners and members who donated before June 30th to end the KBCS budget year with a bang! 
Simply put, we couldn't do it without YOU.  The progressive public affairs programs, local news reporting, and eclectic music you hear on KBCS is available to the whole community because of your generosity. So thanks from KBCS… for inspiring beautiful music, making the community more enlightened, and giving a voice to all. We are in this together.
Want to support great music and ideas?  Donate here.