THANK YOU!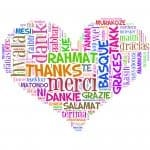 October 2, 2016 - 10:54 pm
THANK YOU to the nearly 1,000 generous members who helped make the KBCS Fall Fund Drive a success!  We simply wouldn't be here without you.
From groundbreaking music to thought-provoking news and public affairs programs, you are the core of everything we do at KBCS.  Thank you for being our heart and for making our community thrive.  We are so happy to be a part of your day and your life — thank you for listening and being a part of ours!!