An evening of blood-curdling Southwestern noir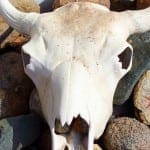 October 27, 2016 - 10:44 am
91.3 KBCS and the songwriters of Bushwick Book Club present an evening inspired by Cormac McCarthy's 1985 novel Blood Meridian, November 2nd at Cafe Nordo.
Blood Meridian or The Evening Redness in the West is an epic novel of 19th century murder and mysticism along the US-Mexico border.
Bushwick Book Club is a songwriters' collective. Each month they read a book, write songs inspired by it, and perform those songs in a concert. It's an irreverent experience full of insight, humor and  wonder.
November 2, 8pm
Café Nordo
109 S Main S
Seattle, 98104
$10