Music of the Moment – December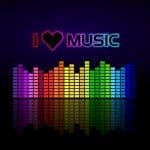 December 2, 2016 - 3:34 pm
Here are five albums we're loving right now. Check them out!
Y La Bamba – Ojos Del Sol
Frightnrs – Nothing More to Say
Karen Jonas – Country Songs
Leonard Cohen – You Want It Darker
Dizzy Gillespie & Friends

Y La Bamba – Ojos Del Sol
Luz Elena Mendoza's latest album, Ojos Del Sol is a swirling and potent mix of rhythms, strains of classic rock'n'roll, and a bilingual reminder that we're all outsiders. Mendoza's parents are from Mexico, she was born in California and grew up in Oregon. The record takes these disparate places, linked by her writing and earthy musical soul to create an existential album you can (and should) dance to.
Frightnrs – Nothing More to Say
2016 has had its sad stories and Daptone Records has gotten an undue share of them with the passing of Sharon Jones this past November and, earlier this year, with the death of The Frightnrs lead singer Dan Klein at age 33 from A.L.S. He leaves behind his band's first full-length album, Nothing More to Say. The record took on special significance as Klein's health declined, but the care they took in crafting the vintage pre-Marley reggae sound borders on perfectionism. It should be noted that they fortunately stop short of badly copying Jamaican accents and simply let their Brooklyn ones shine.
Karen Jonas – Country Songs
Fredericksburg, Virginia native, Karen Jonas has quietly made one of the best honkytonk albums of the year. Her voice is unapologetically country; comfortably accented, rather than affected, and perfect to cut above a barroom din or even quiet it down. Even though she plays the tradition pretty straight, the songs, all originals, sound fresh and vital. Her backing band is solid, but Tim Bray's picking is simply top notch. Just try not to smile when he starts pickin' them chickens.
Leonard Cohen – You Want It Darker
It's been pointed out that the title of Leonard Cohen's latest album, if not last album, is not a question. Taking that cue, the few questions asked throughout the nine songs seem to be their own answers or, as is often with Cohen's songs, the asking remains more important than the answers ever could be. Cohen is one of the few songwriters whose potency never diminished, never waned. Even for all of its solemnity, the album never feels oppressive. Cohen, of course, says it best: "I'm traveling light / it's au revoir."
Dizzy Gillespie & Friends
"An all-star tribute to Charlie Parker recorded in Montreal in 1980. A performance where this incredible line-up consisting of Ray Brown, Philly Joe Jones, Milt Jackson, Hank Jones, and Dizzy played for the sheer love of the music, and it shows. Beautifully restored." – Brett W.