Music of the Moment – February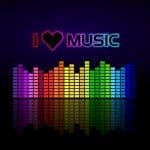 February 3, 2017 - 2:54 pm
Here are five albums we love for February. Dive in!
Various Artists – Roll Columbia: Woody Guthrie's 26 Northwest Songs
Nikki Lane – Highway Queen
Sallie Ford – Soul Sick
Sleater-Kinney – Live in Paris
John Craigie – No Rain, No Rose
Various – Roll Columbia: Woody Guthrie's 26 Northwest Songs
In 1941, the Bonneville Power Administration commissioned Woody Guthrie to write 26 songs to help promote the construction of dams along the Columbia River. For the first time all 26 have been recorded and collected on this two disc set from Smithsonian Folkways. Three familiar and well-loved Northwest musicians, Bill Murlin, Joe Seamons, and Jon Neufeld produced the album, along with John Smith. Other names on the record read like a musician's delight including Ben Hunter, Martha Scanlon, Orville Johnson, Cahalen Morrison,  Kristin Andreassen, Michael Hurley, Pharis and Jason Romero, Tony Furtado, David Grisman, and Jim Portillo to name a few. It's a mighty hard row that these songs have hoed, you should give them a listen.
Nikki Lane – Highway Queen
On her third record Nashville rebel Nikki Lane both embraces and transcends the retro country vibe Highway Queen gives off. The songs are as tough and wide-open as a desert sky. They urge you to keep tweaking the volume up, up, up. It's a holler from the wilderness and it's glorious.
Sallie Ford – Soul Sick
Portlander Sallie Ford is back with her fourth full length album, Soul Sick, which beautifully bridges the retro sounds of Dirty Radio and the hard rocking sounds of Slap Back. The tracks read like the greatest slacker record never released in those halcyon 90s: "Screw Up," "Failure," "Middle Child," "Never Gonna Please," "Romanticized Catastrophe." She throws off lines like "Listening to Radiohead / Watching Harold and Maude and Better Off Dead," with a cheeky ease that is hilarious while managing to be poignant. And, hey, if you don't feel like wallowing, I should also mention that you can really shake it to this record, too.
Sleater-Kinney – Live In Paris
Speaking of the 90s in the Pacific Northwest, one of our favorite legendary Riot grrrl bands out of Olympia just released a splendidly abrasive live album from a recent show in Paris. The recording itself is crisp and well produced. The audience never overwhelms the trio – as if they could! This could probably be filed under mom-rock these days, but these would be kick ass, pussy-hat wearing moms who aren't taking a whole lot of s!@# from anyone. Halfway through they sing "it's not the city, it's the people we love." It's this band we love, too!
John Craigie – No Rain, No Rose
One more Portlander to take us home: John Craigie's new album No Rain, No Rose might just be the perfect Americana album for a chilly winter. The song craft and musicianship is tight, but still it gives off a cozy warmth filled with studio chatter and laughter which act as a tonic for a weary mind. Craigie writes great story songs in the vein of John Prine, and even sneaks in a re-worked Rolling Stones cover that will have you singing along. There's a touch of nostalgia to the record, but it's wistful, rather than sad.