Music of the Moment – March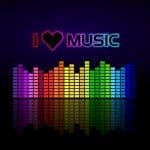 March 3, 2017 - 5:10 pm
Here are five great listens for March — check them out!
Thievery Corporation – The Temple of I & I
Larry Sparks – Lonesome And Blue
Jeremy Pelt – Make Noise!
Jesca Hoop – Memories Are Now
Various Artists – OK Jazz – The Loningisa Years 1956-1961
Thievery Corporation – The Temple of I & I
Perhaps it's the lack of stardom that has kept Thievery Corporation vibrant and vital for over twenty years and 8 albums. Perhaps it was the rum that flowed freely while recording The Temple of I & I in Port Antonio, Jamaica. More likely, it's their deep-seated ability to push their grooves beyond the boundaries of any one genre. On the surface this is a roots reggae album with flourishes of pop and electronic music mixed in. Where it shines, however, is in the artist collaborations. There are familiar names like Lou Lou Ghelichkhani and Notch Howell, but also a wonderful new find in Kingston MC Racquel Jones. This should be a satisfying listen for old fans and a solid groove album for some new ones. – Iaan

Larry Sparks – Lonesome And Blue
IBMA Hall of Famer Larry Sparks has a nice reissue coming out for those of you already missing Wintergrass. The album collects the best songs from his earliest solo recordings, all long out of print. He dips into the catalogue of his former band The Stanley Brothers, cherry picks a Jimmy Martin classic, and shows of some sweet picking on an instrumental take on The Carter Family's "Cannonball Blues." If you dig a little into the liner notes you'll also find some familiar names like Ricky Skaggs, Art Stamper, and Chubby Wise to name just a few. Overall, it's a fascinating look at the formative solo years of a soon-to-be bluegrass legend finding his way. – Iaan

Jeremy Pelt – Make Noise!
With a burnished tone like liquid gold, trumpeter Jeremy Pelt navigates 10 original post-bop tunes with the class and confidence that comes with two decades on the international jazz scene playing with such luminaries as Wayne Shorter, Johnny Griffin, and Cedar Walton. While it is hard to listen to modern trumpet players without comparisons to Miles Davis, the journey here takes up where Miles' modalist mid-60s quintet left off, with contemporary flourishes influenced by Latin rhythms, Prince, hip-hop and more. This is warm, mid-tempo jazz by a sophisticated trumpeter/composer that will interest the jazz aficionado and novice alike. – Gordon Todd, The Shape of Modern Jazz

Jesca Hoop – Memories Are Now
It's easy to understand why Iron & Wine's Sam Beam chose to collaborate with Jesca Hoop on their "Love Letter for Fire," one of 2016's most satisfying albums, musically and lyrically. Hoop's compositions draw on American and English folk traditions, rock, and performance art like Laurie Anderson's, but are uniquely hers. No one else sounds quite like this. Pointed rhythms and urgent melodies protect her political and personal lyrics, keeping them from appearing too overt. While her music is smart, intellectual even, it is also warm, exciting, and catchy. She's here to entertain, but she's not going to apologize for her idiosyncratic approach. As she sings on the title song: "If you're not here to help, go find some other life to ruin." – Gordon Todd, The Shape of Modern Jazz, Afternoons

Various Artists – OK Jazz – The Loningisa Years 1956-1961
From the Belgian label Planet Ilunga comes a nice reissue of the early years of TPOK Jazz (Tout Pouissant!) when the band was just called O.K. Jazz. Formed in 1956 in what was then the Belgian Congo – now the Democratic Republic of the Congo, by singer and guitarist Franco Luambo the two disc set is full of wonderful, echo drenched takes on rumba, calypso, merengue, and bolero. The group eventually disbanded in 1993. All the songs on these discs were originally issued on 78 rpm records and they are fun glimpse back at the freewheeling years when Congolese music was king. – Iaan