Thank YOU!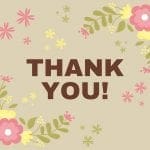 March 27, 2017 - 11:40 am
Thank you to the more than 1,000 members who made the KBCS Spring Fund Drive a success! Your support keeps KBCS a strong, independent voice, with thought provoking news and a rich variety of music. That voice is more important than ever and it's all possible because of YOU.
The programs you love will continue to thrive, providing unflinching news coverage and compelling grooves.  Thank you for making community radio strong and available to everyone!