Early Music Northwest bids farewell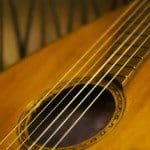 April 1, 2017 - 9:00 am
Dear friends of Early Music Northwest, after 6 years on KBCS, we, the hosts of Early Music Northwest, have decided that it is time for the program to end.
Today, early music listeners have a lot of choices, both live and online, to connect to the art; and we hope to see you at future concerts.
Special thanks to the founding host of Early Music on KBCS, Derek Blackwell, and past host Hayley Woldseth. It has been a pleasure providing programming for you, thank you for your support of Early Music Northwest and KBCS over the last years. – Britta Simon, Gus Denhard, and Rachel Woolsey
Sunday, April 2nd, was the final Early Music Northwest program.
Keep up with Early Music happenings around the Pacific Northwest by visiting the Early Music Guild website.
www.earlymusicguild.org