Music of the Moment: April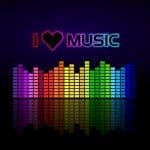 April 4, 2017 - 4:14 pm
Here are some great spring music picks we're enjoying right now. Perfect listening for your post-hibernation adventures!
Laura Marling – Semper Femina (More Alarming Records)
The sixth release from L.A.-based British indie folk standout Marling, Semper Femina (always a woman) explores the experiences of womanhood in a neo-feminist era. Comparisons to early Joni Mitchell are apt as Marling's lyrics deftly depict vulnerable introspection and keen observation. And like early Mitchell, Marling's music — delicate, subtle and at times gritty — feels both familiar and uniquely her own. With a gentle acoustic touch, she draws rich musical portraits with few strokes. Semper Femina is bound to be one of the best albums of the year.
Sera Cahoone – From Where I Started (Lady Muleskinner Records)
Sera Cahoone's music could be called country music for people who don't like country music. Her amiable American roots music is equally folk and indie pop, and certainly lacks the country excesses that turn some folks off. Her gentle singing and guitar picking invite you in to sit for a spell and relax. Based in Seattle, Sera is poised for a national breakthrough with From Where I Started– Gordon Todd, Afternoons, The Shape of Modern Jazz
Hurray for the Riff Raff – The Navigator (ATO Records)
There's a moment in a musician's life when all the early musical influences, so prominent at first, slip away and something new emerges. The Americana roots and folk inspirations that made up the core of Alynda Lee Segarra's sound on her previous albums have been relegated to the theater balconies and just off stage as this new show begins. Here she makes space for her Puerto Rican heritage in an at times haunting, at times lovely, and often heartbreaking concept album written in two acts. The Navigator is one of the essential albums released so far in 2017. – Iaan Hughes, Afternoons, Walkin' the Floor
Christian Sands – Reach (Mack Avenue)
The musically omnivorous bassist Christian McBride plucked pianist Sands out of the Manhattan School of Music as soon as he graduated to join his band. That's a huge vote of confidence coming from jazz's top ambassador/evangelist. Only 27 and blessed with a fleet and fluid approach, Sands shares McBride's wide-ranging musical appetite. This is straight ahead modern jazz with tastes of hip hop, Afro-Cuban and blues. Expect Sands to join the likes of Robert Glasper and Gerald Clayton in moving piano jazz forward.
Rahim AlHaj Oud and String Quintet – Letters From Iraq (Smithsonian Folkways)
A series of compositions by acclaimed Iraqi-American oud master AlHaj, Letters From Iraq is an amalgam of Western chamber music and Iraqi classical traditions. AlHaj aims to evoke the deep emotions that come from times of crisis, specifically "what has happened in Iraq, what is happening still to the Iraqi people, and what's happening every day in many more places worldwide." AlHaj's oud, string quintet and percussionist capture those feelings with music that is alternately soothing, haunting, mourning and life-affirming.