Music of the Moment – June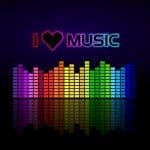 June 2, 2017 - 4:52 pm
The sun is out and the days are getting longer. Here are a few music picks to consider for your summer soundtrack — check them out!
Andrew Joslyn – Awake at the Bottom of the Ocean
The line between classical and pop music continues to delightfully blur on Andrew Josyln's new album Awake at the Bottom of the Ocean. As the title would indicate, the album is a bit dreamy, as if Portishead met up with Andrew Bird some late night and discussed philosophy and dance music. Andrew is a classically trained violinist who has collaborated with Mark Lanegan, Macklemore & Ryan Lewis, and David Bazan, to name just a few. Come for the skill, but stay for the genre bending magic.
All Our Exes Live in Texas – When We Fall
"I'm gonna get my heart cut out, it keeps letting me down." The heartbreaking harmonies of these four women from Australia make you believe it, too. They call themselves indie-folk, and they are that with mostly sparse and acoustic instrumentation. There's also a touch of country & western here, as if they're distantly related to Marty Robbins or Slim Dusty. The most affecting heartbreak isn't even about a lover, but rather a fight between a mother and her adult child. It all washes over the listener like a sunset in watercolor; that is to say dazzling.
Bash & Pop – Anything Could Happen
Tommy Stinson is keeping to his rigid policy of one Bash & Pop album per generation. And while many were disappointed that the Replacements reunion tour he did with Paul Westerberg a few years back didn't result in a new album, a new Bash & Pop record goes a long way to scratching that itch. The album plays out like a pre-drunk strut. Some fans may miss the boozey stumbles of the glory days, but really most of us have to make sure the kids have breakfast in the morning and then try and make it to work on time. The real trick here is that at just the right volume you won't be able to hear your phone buzz and just maybe you'll start moving those hips and shaking your head.
Rahim Alhaj- Letters from Iraq: Oud and String Quintet
Rahim Alhaj is a legendary Oud musician and composer originally from Baghdad, Iraq. He fled his home country after the first Gulf War and in an extraordinary story of courage eventually settled in New Mexico as a political refugee. His latest album is drawn from actual letters mailed by Iraqi people still living in the war torn region. The result is a gorgeous, and deeply moving tribute to the human spirit, art, and resilience. Alhaj says, "Music can make us laugh, make us cry, make us march into war. I want to make music to make us realize peace."
Willie Nelson – God's Problem Child
Willie Nelson releases albums with a regularity that would shame most musicians, and even if they all aren't exactly masterpieces, that special blend of voice, phrasing, and songwriting still shines. Every few years though, something special slips through. In the nineties it was Spirit and Teatro. More recently there was You Don't Know Me, and now it's God's Problem Child. Much like Spirit, this album reflects on love, aging, and loss, themes particularly suited for Willie's voice. The irony here is just how vibrant Willie and the band sound. I imagine he's already working on his next release, but this one is a keeper.