Sanctuary Services for Undocumented Immigrants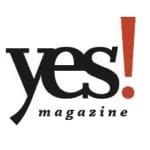 August 17, 2017 - 4:47 pm
Legal representation for undocumented immigrants is a large need to fill. In April, the King County Council approved funding to assist this need. Even with the county's funding, a gap remains. At a recent YES! Magazine panel, immigrant experts gathered to discuss support for sanctuary services and legal support. This four-part series features excerpts from various speakers from the event.
Part 1 – Seattle City Council member Lorena Gonzalez and community activist Maru Mora Villalpando speaking at the YES! Magazine forum on sanctuary issues.
Part 2 – Excerpt with community activist Maru Mora Villalpando and Northwest Immigrants Rights Project Executive Director Jorge Baron.
Part 3 – Jorge Baron and Lorena Gonzalez discuss legal options for immigrants.
Part 4 – Michael Ramos, director of The Church Council of Greater Seattle, challenges others to open their doors to undocumented immigrants. Maru Mora Villalpando also joins the discussion.