The Impact of Domestic Violence on Children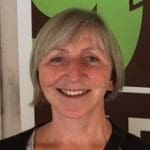 November 6, 2017 - 1:38 pm
This series focuses on the impact of domestic violence on the child.
KBCS's K.D. Hall speaks with Dr. Tracee Parker, from Coalition Ending Gender Based Violence. Dr. Parker is a domestic violence expert who also formerly ran the Safe Havens Supervised Visitation and Safe Exchange Grant Program.
Hall also interviewed Shawn Carter, Ingraham High School football coach, who shares his experience of growing up witnessing domestic violence in his household.
This six-part series focuses on how children coping with the trauma of witnessing abuse, deal with the impact as they transition into adulthood.
Part 1 – We speak with Dr. Parker about what children who live in homes with domestic violence see each day.
Part 2 – We continue the discussion with Dr. Parker as she describes ways that children try to cope with domestic violence.
Part 3 – Dr. Parker describes ways that children may blame Mom for the domestic violence.
Part 4 – Dr. Parker discusses ways in which exposure to domestic violence impacts children.
Part 5 – Dr. Parker describes how children from families embroiled with domestic violence, spend time with both parents at a supervised visitation program.
Part 6 – We conclude the discussion with High School Football Coach, Shawn Carter, who describes what it was like for him to grow up witnessing domestic violence on a daily basis.
Producer KD Hall