Gun Regulations in Washington State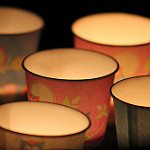 November 7, 2017 - 1:38 pm
A 2014 report from the Guardian found that 28 of the 50 states had no regulation on the sales of guns, the use of locking devices or gun shows. Within the past year, two gun responsibility measures were passed in Washington state. This four-part series addresses gun violence and updates on recently passed and proposed gun regulations in the state of Washington. (This series originally aired between October 12 and and 13th)
Part 1 – KBCS speaks with Trese Todd, survivor of gun violence and Everytown fellow, about Washington State's latest gun laws, and if they're being enforced yet
Part 2 – Find out who pays for the incidentals for people shot in gun violence as KBCS interviews survivor of gun violence and Everytown fellow, Trese Todd.
Part 3 – Senator Maralyn Chase of Edmonds, Washington proposed Bill 5297 in the State Senate in February of this year. Bill 5295 would require gun owners to insure their weapons.
Part 4 – Senator Chase shares how culture of the Nation Rifle Association shifted over the past decades with KBCS's Yuko Kodama.
Producer Yuko Kodama and Ruth Bly
Photo coutesy of Elvert Barnes