Music of the Moment – January 2017
January 5, 2018 - 3:28 pm
This month, KBCS Music Director and Host, Iaan Hughes invites Gordon Todd (KBCS Traffic Manager) and Steve Ramsey (KBCS Station Manager) to add their Music of the Moment picks to his line-up. Here's what they came up with this month: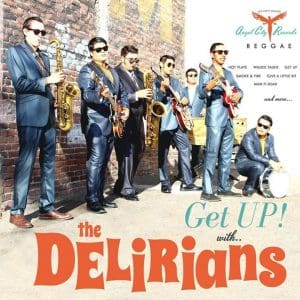 The Artist: The Delirians
The Album: Get Up!
Joseph Quiñones, Angel Salgado, and Anthony Medina, much like Los Lobos, started a band as teenagers in East L.A., but rather than simply being just another band they've set themselves apart as part of the rocksteady renaissance happening there. They've gotten enough press to open for The Jamaicans and Toots and the Maytals and to have toured with The Skatalites, but while they have a definite retro vibe, they don't sound like caricatures recreating the past. They sound like a talented young band making some pretty fine music. Perfect to warm up a cold night. And those suits!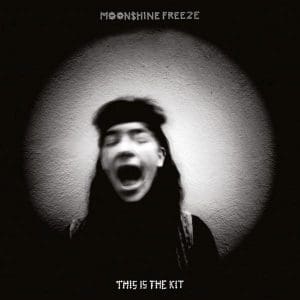 The Artist: This Is the Kit
The Album: Moonshine Freeze
Simultaneously foreboding and beautiful, This Is The Kit's fourth album of alt-folk is a perfectly apropos tonic for these unsettling times. An English expat living in Paris, Kate Stables (aka This Is the Kit) doesn't follow the usual singer-songwriter conventions, favoring gentle grooves and hypnotic chant-like forms. Her poetic lyrics can be cryptic, yet comfortingly intuitive ("cycles of three triangles are tricky"). With placid harmonies, a rootsy feel, and ancient rhythms, Moonshine Freeze has a soothing effect that lingers long after the music has ended. – Gordon Todd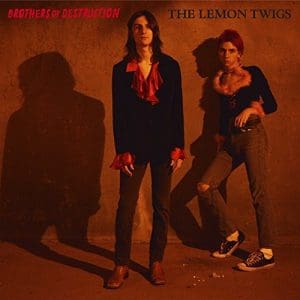 The Artist: The Lemon Twigs
The Album: Brothers of Destruction
Not only were Long Island natives Michael and Brian D'Addario not born in the 1970s, at 18 and 20 years of age they weren't even born close to the '70s. So why does Do Hollywood and the newer EP Brothers of Destruction feel like long lost LPs from that (sometimes) glammy decade? Well, for one thing, they don't sound like a put-on, a costume stitched together from Big Star and Harry Nilsson albums, though name-checking those particular artists seems appropriate. The albums are weird and glorious and shimmer out of speakers like fractured rainbows; recommended for hi-fi and lo-fi.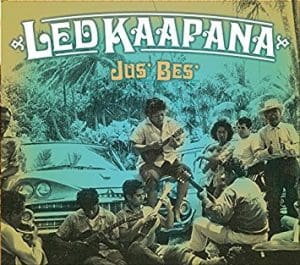 The Artist: Led Kaapana
The Album: Jus' Bes'
A wonderful collection of music spanning 50 years of one of the most prolific and talented musicians to come from Hawaii. The album highlights his mastery of slack key guitar, autoharp, ukulele, and pitch perfect falsetto that's guaranteed to make you forget all about polar vortexes and winter bomb cyclones. Mr. Kaapana has been nominated for numerous Grammy awards and was the recipient of the 2011 National Heritage Fellowship awarded by the National Endowment for the Arts, which is the highest honor in the folk and traditional arts in the United States. The music on the album, remastered for exceptional sound, provides the proof. – Steve Ramsey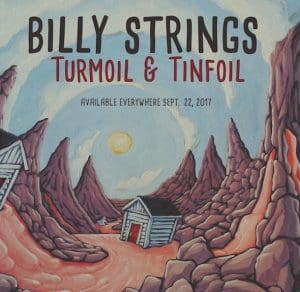 The Artist: Billy Strings
The Album: Turmoil and Tinfoil
Turmoil and Tinfoil is one of those bluegrass albums perfectly balanced between clean picking and reckless abandon. The Michigan native received his first guitar at age four, and it sounds like he's never put it down. In high school he played in a metal band and there's an intensity that carries over to his brand of roots music, yet unlike other fierce and fiery roots bands Billy Strings doesn't compromise on nuance and melodies. This is the young guy that will make you stop and say "whoa, who's that?" Indeed. Listen up.