New Sunday night line-up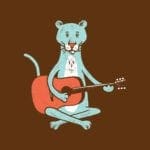 November 27, 2019 - 12:00 pm
KBCS upholds its commitment to home grown music.
New Sunday night schedule starts Decembers 1st.
The Backtracks team take center stage on Sunday nights, playing music of the Grateful Dead and jam bands from 7pm until 9pm.
Andrew Stauffer, Backtracks co-host  says, "Kevin and I are pleased to take full charge of the Sunday night Deadhead slot. We will continue to serve up the very best music we can find from the vast and extensive Grateful Dead catalog and related, influenced and associated music."
Veteran KBCS DJ Mike Vernon moves up to Sundays at 9pm, diving deep into the sounds of the '70s for two hours weekly.
"After being at KBCS for 14 eventful years, I am excited and deeply honored to host a newly expanded weekly 2-hour rock, pop, and R&B music show that captures the essence and vibe of the 70's," says Mike.
Long-running experimental music program Floatation Device, settles into the 11pm slot. Program host John Seman reflects, "As Flotation Device evolves and approaches 20 years on KBCS, we embrace the next decade and turn our eyes and ears toward justice, adventure, and all creative music from the Northwest and beyond the other side of the fence."
"Kevin and Andrew have done an amazing job and deserve to take full ownership of KBCS's long-running Sunday night deadhead experience," remarks KBCS Program Director Patrick Whalen. "Mike Vernon's forays into movie music and vocal jazz were beloved by long time listeners. His creative take on the '70s era is the perfect fit. And it wouldn't be Sunday night without the experimental sounds of Floatation Device with the adventurous and knowledgeable John Seman. This freshened line-up has a lot to offer KBCS fans, old and new."
Additional information here.