Densho Project: Collecting Stories from Japanese American Incarceration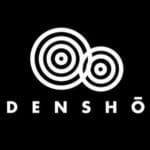 February 19, 2021 - 8:54 am
How does US government mandated incarceration of tens of thousands of families have long term impacts on communities?
Today is the Day of Remembrance.  On February 19, 1942, President Franklin Delano Roosevelt  signed Executive Order 9066, authorizing the forcible removal and incarceration of 110,000 people of Japanese descent.  The Densho Project collects oral histories of those impacted by this act. Densho Project Founding Member, Tom Ikeda shares some takeaways of what he has witnessed.
This is an excerpt of a KBCS interview recorded in February of 2020.
Producer: Yuko Kodama