Donor Appreciation Week 2019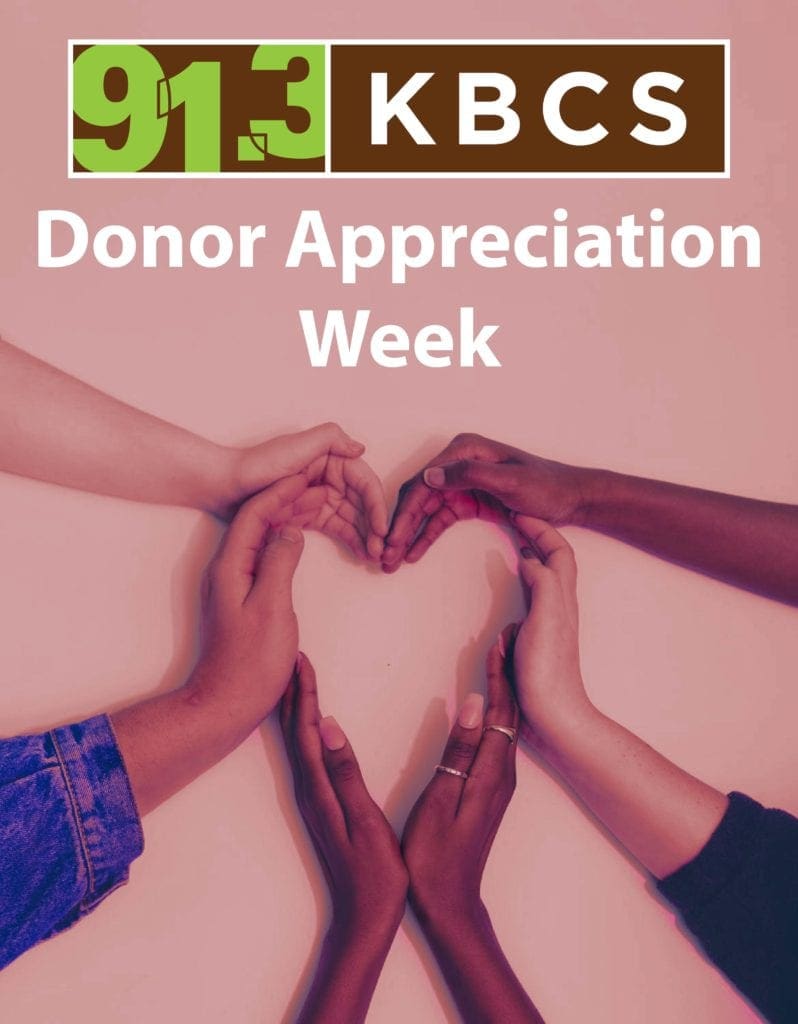 KBCS Donor Appreciation week is November 4-10th.
We're celebrating YOU, the amazing donors who make KBCS possible. Join us for one of our members only open houses where you'll meet some of your favorite KBCS hosts, have an opportunity to record a testimonial, and enjoy a station tour with refreshments, as our way of saying thank you for making KBCS possible!
RSVP for one of our open house times below by clicking the link and entering the RSVP password you received.
You should have received your RSVP password via e-mail or mail. If you lost or didn't receive your password, simply call 425-564-6162 or e-mail ben@kbcs.fm for assistance. Hope to see you soon!
Donor Appreciation Week Open House Times:
Click Here to RSVP for our Open House, Tuesday, November 5th: 10:00am-12:00pm
Click Here to RSVP for our Open House, Thursday, November 7th: 10:00am-12:00pm
Click Here to RSVP for our Open House, Saturday, November 9th: 12:00pm-2:00pm
Click Here to RSVP for our Open House, Sunday, November 10th: 1:00pm-3:00pm