J-Justice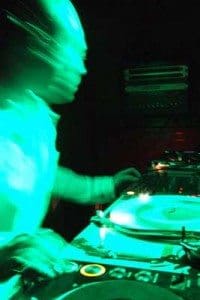 Inspired by beats out of London and cities around the world, Seattle's J-Justice has dedicated more than 15 years to music with soul—from house to boogie, disco to jazz, techno to hiphop. Best known as a founding member of acclaimed DJ crew SunTzu Sound, J-Justice is driven by a faithful following in Seattle and beyond. His tireless efforts have made him an indispensable participant in Seattle nightlife.
Along with fellow SunTzu Sound founder, Atlee Treasure, J-Justice regularly books and promotes top-shelf international talent and has served as weekly host of Friday night's City Soul radio show on KBCS since 2004.
J-Justice has performed at major venues in Seattle and held residencies at The Baltic Room, Nectar Lounge, The War Room and Chop Suey. Currently, he is a resident DJ with TROUBLE at Q as well as TRUST, a monthly dance party which fans and DJs alike call the best dance party in Seattle.