Jill Freidberg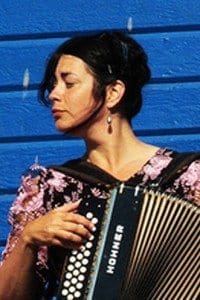 My love for Latin music (really, all music) runs deep. I'm especially fond of making new discoveries in old vinyl and bringing those scratchy hits to the KBCS listener.
I'm also a documentary filmmaker and teacher. When I'm not spinning discs at KBCS, I'm probably either making a movie, teaching someone else how to make a movie, or walking around Seward Park with my two step-kids, my sweetie, and a dog named Bean.
After 20 years I "retired" from ¡Sabor! in 2018. I currently host a variety of programs on a short-term basis.