Tavis Buchan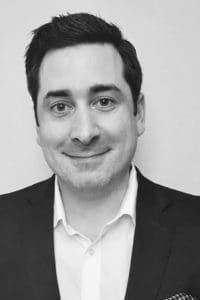 Corporate Relations Manager
tavis@kbcs.fm
425-564-2775
Tavis Buchan, Corporate Relations Manager, is the newest team member of KBCS. A 20+ year veteran of radio broadcasting, Tavis comes to KBCS on the heels of his role as Account Executive and On-Air Personality at KRKO and KXA in Everett, Washington. That was the role that brought Tavis back to Washington State! Prior, Buchan was Director of Digital Media and On-Air Personality for Horizon Broadcasting Group in Bend, Oregon, where he achieved online and on-air success. Among his group's achievements were the 2015 Oregon Association of Broadcasters Best Use of Digital Media Award for MyCentralOregon.com and 2015 Oregon Association of Broadcasters Radio Station of The Year Award for KLTW.
Previous to Oregon, Tavis spent 5 years in the Midwest overseeing the radio operation at NPR affiliate, Lakeshore Public Media, as Vice President of Radio Operations in the Northwest Indiana and Chicagoland area. Over his tenure at Lakeshore Public Radio, Tavis created and produced a variety of programs, including a radio documentary on the historic Crown Theater, which won an "Indiana Broadcasting Association Spectrum Award for Special Interest and Cultural Programming" in 2011.
Before his career moved Tavis to Northwest Indiana and Oregon, Tavis was born and raised in Northwest Washington State. In 1999,Tavis entered an internship program with the Cascade Radio Group in Bellingham, Washington. Tavis quickly propelled to a variety of positions and responsibilities within the cluster of stations, including producing the morning show, hosting the afternoon show, and Assistant Program Director at Classic Rock 92.9 KISM, producing content at KPUG 1170 The Sports Leader, as well as the title of Promotions Director for the Cascade Radio Group.
Tavis lives in Bothell, Washington. He is a fan of the Seattle Seahawks, Seattle Mariners, and is sure the Seattle Supersonics will return. He continues his interest in filmmaking, with a stint at the Seattle Film Institute on his resume. He will often purposely leave lights on around the house because of the warm, welcoming and inviting feeling it gives him when he enters that room at any given time. This habit has driven all the women in his life crazy.