DJ General Strike looks back at the Top 40 (not that Top 40!) protest songs of 2022. These are Molotov hot tracks!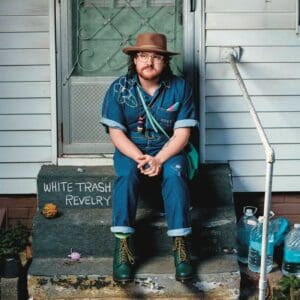 Adeem the Artist – Heritage of Ignorance – White Trash Revelry- Four Quarters Records (folk/country)
Dropkick Murphys – All You Fonies – This Machine Still Kills Fascists – Dummy Luck Music (folk/country)
Ezra Furman Lilac and Black – All of Us Flames – Anti (folk/country)
Miko Marks – Trouble – Trouble – Redtone Records (folk/country)
Shaina Taub – Tikkun Olam – Songs of the Great Hill – Atlantic (folk/country)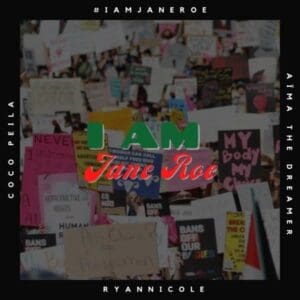 Coco Peila, Aima The Dreamer, Ryan Nicole – I Am Jane Roe – I Am Jane Roe – Miss Behave Records (hip-hop)
David Strickland – Stand Up – Spirit of Hip Hop: Elements – MNRK Music Group (hip-hop)
Gabriel Teodros – Coffee & Sage – Coffee & Sage – Gabriel Teodros & Third Eye Bling (hip-hop)
Lecrae – Still in America – Church Clothes 4 – Reach Records (hip-hop)
Linqua Franqa – Wurk – Bellringer – Ernest Jenning Record Co. (hip-hop)
Nas – Don't Shoot – King's Disease III – Mass Appeal (hip-hop)
Propaganda – Soil is Sacred – Terraform: The Soil – RMG (hip-hop)
Robert Glasper – Black Superhero – Black Superhero [Feat. Killer Mike, BJ The Chicago Kid & Big  R.I.T.] – Loma Vista (hip-hop)
Architects Deep Fake – the classic symptoms of a broken spirit – Epitaph (Metal/Hardcore)
Rise Against The Answer – Nowhere Generation II – Loma Vista (Metal/Hardcore)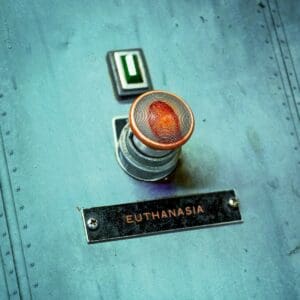 Stray from the Path III – Euthanasia – UNFD (Metal/Hardcore)
Voice of Baceprot – Not] Public Property – [Not] Public Property – 12WIRED (Metal/Hardcore)
Anne Beretta – The Real America – Rise – Bully Me Now Music (punk)
Anti-Flag – Laugh. Cry. Smile. Die. – Laugh. Cry. Smile. Die. – Universal (Punk)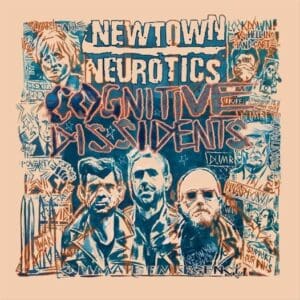 Newtown Neurotics – Climate Emergency – Cognitive Dissidents – Cadiz Entertainment (Punk)
Petrol Girls – Fight for Our Lives – Baby – Hassle Records (Punk)
Rebelmatic – Walk on Water – Walk on Water – Coffee Grind Media (Punk)
Special Interest – Concerning Peace – Endure – Rough Trade Records (Punk)
Ben Harper – We Need to Talk About It – Bloodline Maintenance – Chrysalis Records (R&B/Funk/Soul)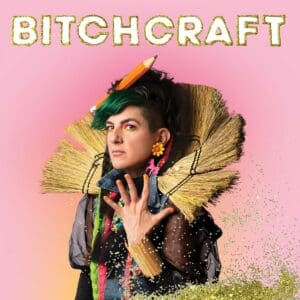 Bitch Polar Bear – Bitchcraft – Kill Rock Stars (R&B/Funk/Soul)
Fantastic Negrito – They Go Low – White Jesus Black Problems – Storefront Records (R&B/Funk/Soul)
Hurray for the Riff Raff – Precious Cargo – Life on Earth – Nonesuch Records (R&B/Funk/Soul)
Taina Asili – Abolition – Abolition – Taina Asili (R&B/Funk/Soul)
The Suffers – How Do We Heal – It Starts with Love – Missing Piece Records (R&B/Funk/Soul)
Captain Ska – This Is A Warning – La Isla Del Brexit – Captain's Records (Reggae/Ska)
JER – Decolonize Yr Mind – Bothered/Unbothered – Bad Time Records (Reggae/Ska)
Sizzla – Stop Destroying the Earth – Stop Destroying the Earth – Na Lef Ya Muzik – Reggae/Ska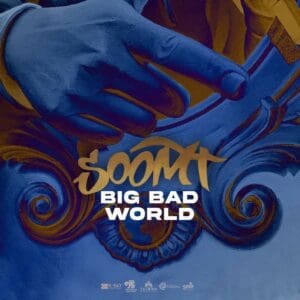 Soom T – Big Bad World – Good – Renegade Masters (Reggae/Ska)
Danceland – Not Without a Fight – Pink Lem – Pinkfoot Music (Rock)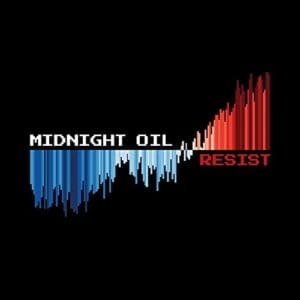 Midnight Oil – We Resist – Resist – Sony Music Entertainment (Rock)
MILCK, Autumn Rowe, BIANCO, Ani DiFranco – We Won't Go Back – We Won't Go Back – Tone Tree Music (Rock)
Muse – Will of the People – Will of the People – Warner Music UK (Rock)
P!nk – Irrelevant – Irrelevant – RCA (Rock)
The Last Internationale – 1984 – 1984 – The Last Internationale (Rock)
The Snuts – Zuckerpunch – Burn the Empire – Parlophone Records (Rock)
Our host of Road Songs (and Night Train!), Rus Thompson, looks back at 2022 with a few of his favorite albums of the year. Catch Road Songs every Tuesday from 9:00 PM to 11:00 PM.
"The mark for me of a memorable album of songs is that I end up playing all of them at some point on Road Songs. And what makes a memorable song? Personal and piquant writing, with imagery that evokes the heartbreak, happiness, and trials of everyday life, especially life on the road. Here are my five most memorable albums of 2022:"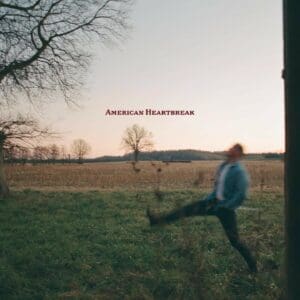 Zach Bryan/American Heartbreak/Belting Bronco Records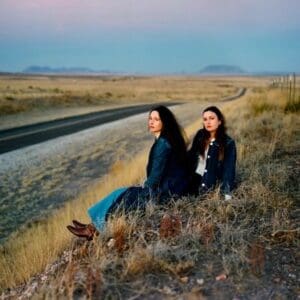 Plains/I Walked With You a Ways/Anti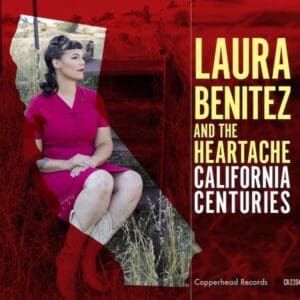 Laura Benitez and the Heartache/California Centuries/Copperhead Records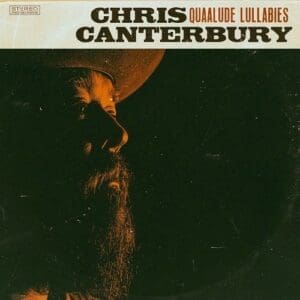 Chris Canterbury/Quaalude Lullabies/Rancho Deluxe Records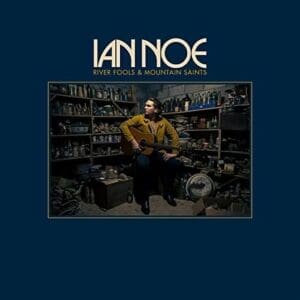 Ian Noe/River Fools and Mountain Saints/Lock 13 Records
Our host of Sunday's Hornpipe, John Gibaut, looks back at 2022 with a few of his favorite albums of the year and reminisces about an early album that might surprise you! Catch Sunday's Hornpipe every Sunday afternoon beginning at 3:00 PM. 
"I started collecting albums in the late 60s / early 70s. In my first 20 or 30 albums were several that I still occasionally play during Sunday's Hornpipe. Artists like The Chieftains; The Clancy Brothers and Tommy Makem; The Boys of the Lough; Alan Stivell. Other artists like Jethro Tull and The Moody Blues also accounted for a large proportion of those early albums. Not such a great surprise I suppose, reflecting the music of the era. 
However I have one album from those early days that I often have playing in my head. The chance of it ever popping up in a Sunday's Hornpipe playlist is probably way beyond 'extremely remote'!
I bought Zero Time, Tonto's Expanding Head Band's first album, the year after it was released in the early seventies. The band were Malcolm Cecil, Robert Margouleff, and TONTO (The Original New Timbral Orchestra). TONTO was instrumental in bringing synthesized electronic music into the mainstream. Many well known performers used it in their work, most famously Stevie Wonder. No one in the Celtic genre has ever been tempted!   
Cheers and happy holidays"
-John
Top 20 Albums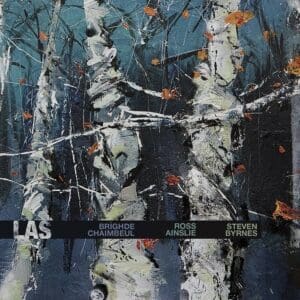 Brighde Chaimbeul, Ross Ainslie, Steven Byrnes – Las – Great White Records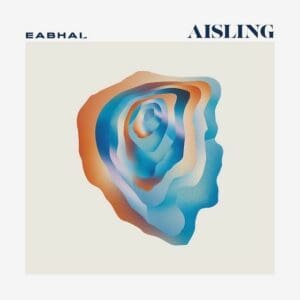 Eabhal – Aisling – Eabhal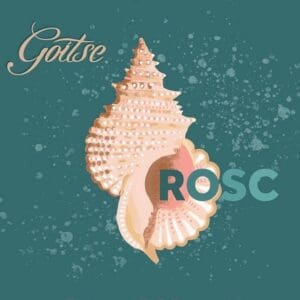 Goitse – Rosc – Goitse Music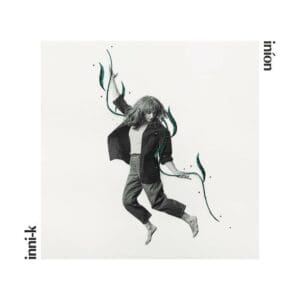 inni-k – inion – Green Willow Records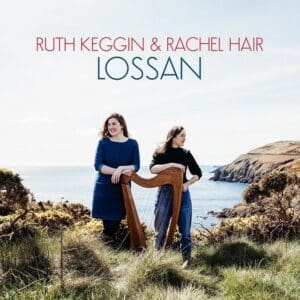 Ruth Keggin & Rachel Hair – Lossan – March Hair Records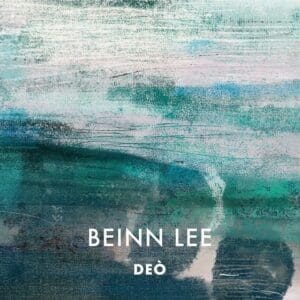 Beinn Lee – Deo – Beinn Lee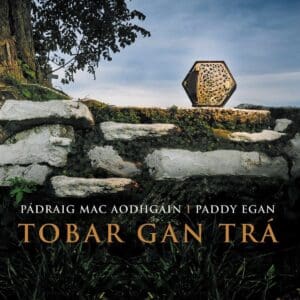 Padraig Mac Aodhgain (Paddy Egan) – Tobar Gan Tra – Padraig Mac Aodhgain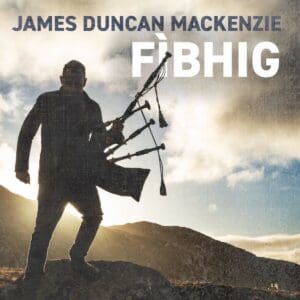 James Duncan MacKenzie – Fibhig – James Duncan MacKenzie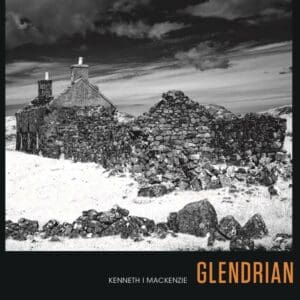 Kenneth I MacKenzie – Glendrian – Caberfeidh Music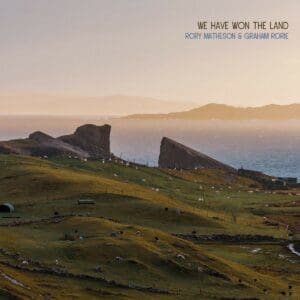 Rory Matheson & Graham Rorie – We Have Won The Land – Rory Matheson & Graham Rorie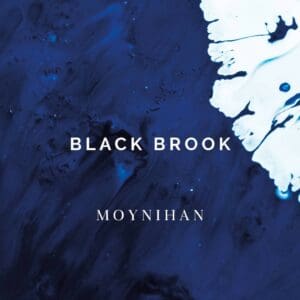 Moynihan – Black Brook – Moynihan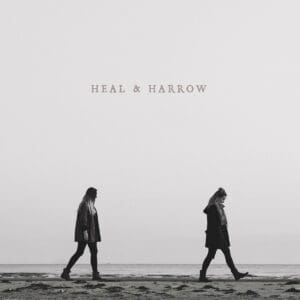 Rachel Newton and Lauren MacColl – Heal & Harrow – Heal & Harrow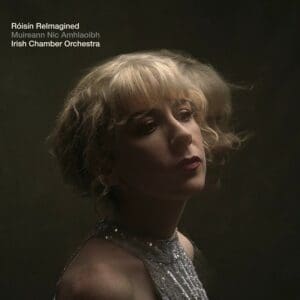 Muireann Nic Amhlaoidh & the Irish Chamber Orchestra – Roisin Reimagined – MNicA/DOC/KAF/ICO
Niteworks – A' Ghrian – Comann Music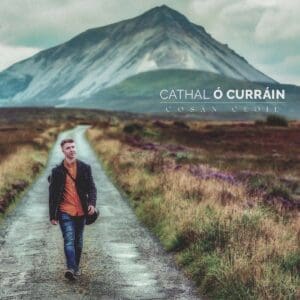 Cathal O Currain – Cosan Ceoil – Cathal O Currain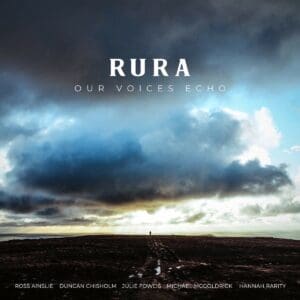 Rura – Our Voices Echo – Rura Music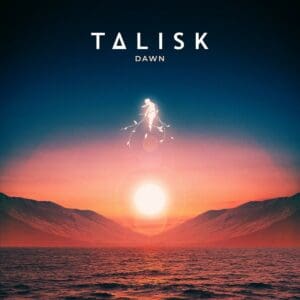 Talisk – Dawn – Talisk Records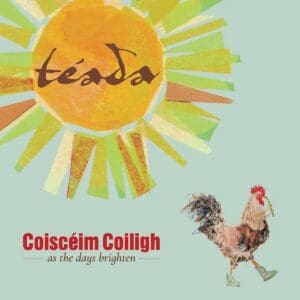 Teada – Coisceim Coiligh – as the days brighten – Gael Linn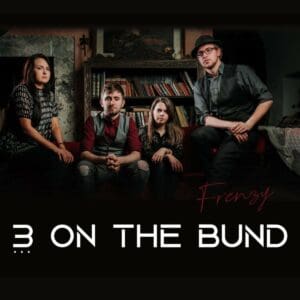 3 on the Bund – Frenzy – 3 on the Bund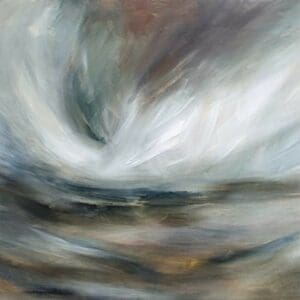 Ye Vagabonds – Nine Waves – River Lea Records
Our host of Giant Steps, John Pai, looks back at 2022 with a few of his favorite albums of the year! Catch Giant Steps every Monday night beginning at 11:00 PM.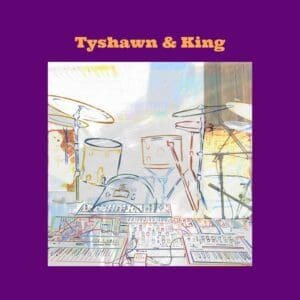 King Britt and Tyshawn Sorey, Tyshawn & King, The Buddy System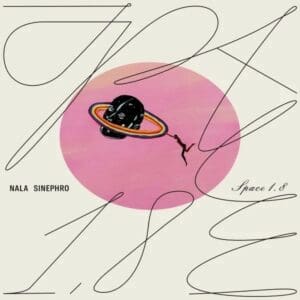 Nala Sinephro, Space 1.8, Warp Records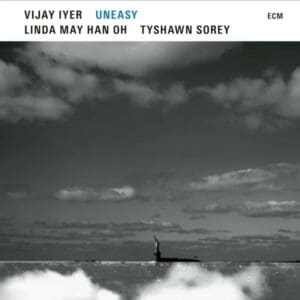 Vijay Iyer, Uneasy, ECM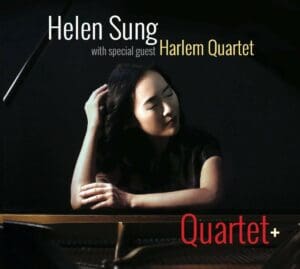 Helen Sung, Quartet+, SunnySide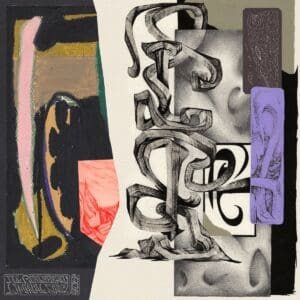 Ill-Considered, Liminal Space, New Soil
Friday nights at 9:00 P.M. J-Justice presents a kaleidoscope of soulful electronic sounds, City Soul connects the dots between modern club culture and its past influences from around the globe. Check out a few of his favorite albums from 2022!
High Pulp – Pursuits of Ends – Anti
Sonnyjim- White Girl Wasted
Hagan – Textures – Python Syndicate 
Barbie Bertisch – Prelude – Love Injection
Mr Fingers – Around the Sun Pt. 1 – Alleviated Music
Malayan McCraven – In These Times – International Anthem
Space Ghost – Private Paradise- Pacific Rhythm
Nu Genea – Bar Mediterrano – NG Records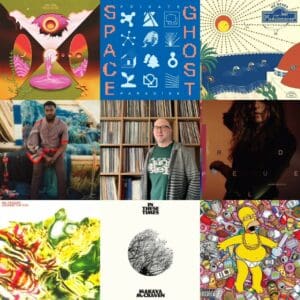 Recovered Voices and Radical Music
by Michael Schell
December is the season when a DJ's fancy lightly turns to thoughts of…the year's best albums. And when your corner of the world is as variegated as the cutting-edge creative and improvised music we feature on Flotation Device, then there's a lot to choose from! One of the most remarkable items to cross our desk this year is about to be showcased on our December 11 show: A House of Call, My Imaginary Notebook, by the German composer and recovered rock-and-roller, Heiner Goebbels.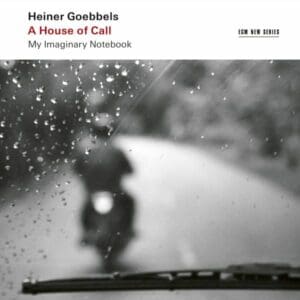 Goebbels has a penchant for juxtaposing dissimilar kinds of music. In A House of Call, voices from old archival recordings are accompanied by a live orchestra in unexpected ways. The excerpt we'll be playing uses the solo voice of a Namibian native, captured on a wax cylinder in 1931. Goebbels garnishes it with fractured big band music that suggests a Trinidad night club—which seems innocuous enough until you consider that the source recording was made at a German-owned cattle ranch in southwest Africa at the height of the colonial era.
Although Goebbels hints at his ideological stance in the title for this section, Wax and Violence, he nevertheless presents his material dispassionately. What's conveyed here, and throughout the album, is a disorienting ambivalence—perhaps a nostalgia for lost voices and myths, but also a reminder of the tenuous cohesion of human memory, and how deeper meanings often lurk beneath the surface of things. At a time when much contemporary art seems calculated to deliver political messages to already-convinced audiences, Goebbels demonstrates that music often communicates more profoundly when things are left ambiguous.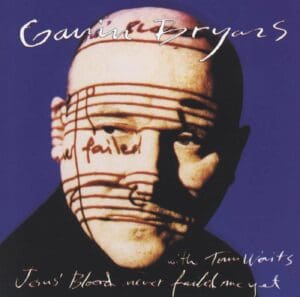 The idea of accompanying a recorded song with live musicians originated in a work by Gavin Bryars that coincidentally was premiered exactly 50 years ago this Sunday. It's called Jesus' Blood Never Failed Me Yet, named for a hymn tune sung by a homeless Londoner, a recording of which Bryars fashioned into a tape loop that plays continuously throughout the performance. And like Goebbels he deploys an orchestra to interact with the lonely voice. But there's a twist: the man sings in tune, but slightly off-rhythm. So the live musicians tend to falter a bit trying to stay in sync with him. In Bryars' treatment the man's deprivation and optimism both come through in his voice, like an old Beckett character laughing at his suffering. Nowadays the piece is considered one of the great masterworks of musical minimalism, and we'll sample it on our program via two different recordings, including one that features Tom Waits.
I can't help but admire the pluck and resilience of these beleaguered voices, refracted and amplified by contemporary musicians. They epitomize the impactful and far-reaching sounds we look for every week on Flotation Device—music below the radar of commercial broadcasters, and even most jazz and classical stations. It's the kind of programming you'll only find on KBCS, and I'm pleased to share it with you Sunday nights from 10 to Midnight!
Photo captions:
Links: