The
Northwest African American Museum (NAAM)
just reopened its doors in January, 2023 after 3 years of closure for renovation.  Find out about the variety of programs the museum offers, and some of the current exhibits,  with the museum's President and CEO, LaNesha DeBardelaben.
Producer: Yuko Kodama -Special thanks to Jalisa Bass for help with editing.
Photo: Anthony Bolante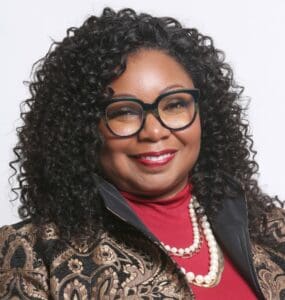 The Northwest African American Museum (NAAM) is possibly the only museum in the country to house a choir.  NAAM was closed for renovation until January, 2023. During the pandemic, the African American Cultural Experience choir became the mobile arm of the museum. The choral group shares Black/US history  with the community through music that expresses the Black experience. 

Listen in on this excerpt of a KBCS interview with NAAM President and CEO, LaNesha DeBardelaben about the significance of this choir.  
Producer: Yuko Kodama Special thanks to Jalisa Bass for contributing to editing
Photo: NAAM
Music Clips: NAAM ACE Choir and KNKX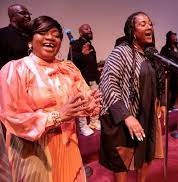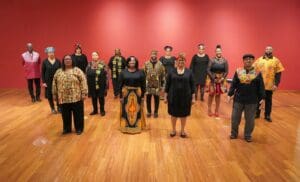 Essence is a well-known monthly African American women's magazine.  What may not be as well-known is the successful black women's lifestyle publication was founded by four African American men including Edward Lewis.  Edward Lewis was in our studios to share his perspective and experience in starting up, Essence.
Episode 1 – Co-Founder of Essence Magazine,  Edward Lewis talks about the women who influenced him
Episode 2 – Edward Lewis speaks about the power of black women in our society.
Episode 3 – Edward Lewis recounts the challenges he faced in starting up this now successful monthly.
Episode 4 – Edward Lewis, explains how he helped kickstart Latina Magazine with Christy Haubegger. Lewis also talks about the importance of a woman's magazine that covers all topics including those sometimes considered controversial.
Photo:  Courtesy of Essence Magazine
Music: Rushus – modal blues
Producers:  Sonya Green and Ruth Bly
The definition of soul food is changing in the African American community. And that change is in part because of African American chefs and bakers consciously creating awareness with diverse healthy food options. We talk to three chefs hoping to make a difference in what we eat and how we eat. Tarik Abdullah is a rising star in the chef world. He recently appeared on ABC's, "The Taste". Lillian Hill is the baking brains behind the vegan based treats from Brown Sugar Baking Company in the Central District. Lillian's husband, Dennis Comer is the owner of a catering company, the urban buggy in the Central District. Comer also has a garden that he developed as part of a 3 year pilot program from Seattle Neighborhoods.
From the famous stories of vampires and werewolves near Forks, the Lady in Blue at Port Townsend's Palace Hotel, to numerous reported ghost sightings on Seattle's Capitol Hill, the Puget Sound is home to a rich history of the haunted and paranormal.
So rich and lively, in fact that there are apparently about 200 ghost hunting clubs in our state.  We check in with Puget Sound Ghost Hunters.  They're an all-volunteer, paranormal investigation and research organization.  They're performing investigations nearly every weekend, with 2013 slated to be their busiest year on record.
We speak with Ken Arnold, Co-President of Puget Sound Ghost Hunters.

Download: KBCS_M+I_20131031_Ghost Hunter
Yoni Ki Baat is a growing collection of stories told by South Asian women inspired by Eve Ensler's Vagina Monologues.

In the South Asian community it is often taboo to discuss topics of sexuality and sexual abuse. But South Asian arts organization, Tasveer, hopes this weekend's Aaina Festival will change that.
The festival provides a space to talk about these issues, as well as issues of South Asian identity as collective and as individuals.  The festival takes place May 10-12th at the Seattle Asian Art Museum in Volunteer Park, 1400 East Prospect Street in Seattle.
Sonya Green and her guests explore how the Aaina Festival honors and celebrates the life of South Asian women.
Listen to the interview: KBCS_M&I_20130509_Aaina Festival and YKB
Share this story by clicking the Facebook or Twitter icon on the right side of the screen.
Guests:
Tasveer and Aaina founder, Rita Meher.
Aaina Festival Director , Rituja Korde
Yoni Ki Baat performer, Ashika Chand