Music of the Moment – March 2018
March 2, 2018 - 3:04 pm
Each month Iaan Hughes reviews several albums that stand out from the crowd. Here are his picks for this month.
Ranky Tanky – Ranky Tanky – Resilience Music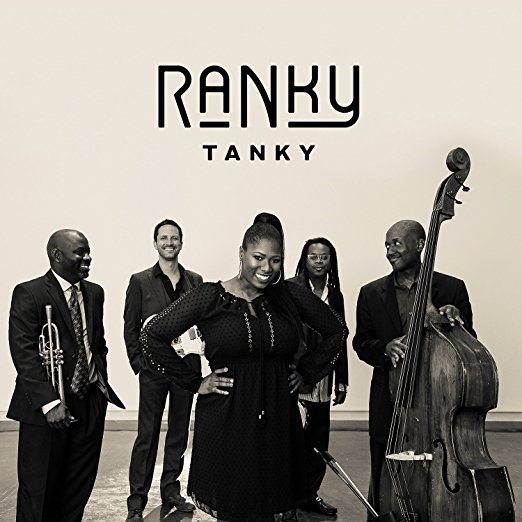 The four members of Ranky Tanky come from Charleston, South Carolina and perform Gullah music – the spirituals and songs born from the South Carolina coast and sea islands where West African slave descendants made their home. Ranky Tanky loosely translates to "get funky," and yeah, that sounds just about right as songs like the self-titled Ranky Tanky ripple with traditional syncopated rhythms, childhood rhymes, and bolstered by snakey guitar and muted trumpet that echoes the voices. Another stand out, among the many, is their take on the folk song "O Death." Ralph Stanley's version typically comes to mind and overshadows most covers, or perhaps all covers, save this one. It's that good. I suppose, on one hand, this is a tribute to the roots of the culture and the music of the sea islands, but on the other hand it's also an immediate and very present expression of our times and not a bad place to seek shelter from our storms.
Bettye LaVette – Things Have Changed – Verve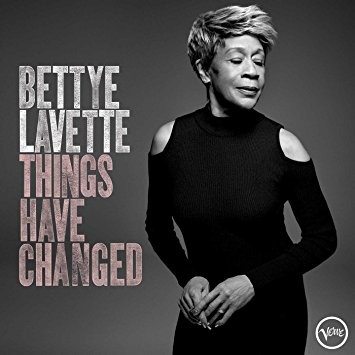 Bettye LaVette cut her first song when she was sixteen years old in 1962. That same year Bob Dylan released his debut album. LaVette' s song was a big enough hit to get her onto a package tour that included Ben E. King, B.B. King, and Otis Redding. This in turn got her a spot with the James Brown Revue. She eventually found her way to Muscle Shoals and has been a heartbeat of soul and R&B ever since. While never a true household name, she remains a singer's singer and her rendition of Bob Dylan's "Most of the Time" was a standout on the Dylan tribute The Chimes of Freedom. It seems natural then, that she would tackle the Dylan songbook in a larger way. Spanning decades of Dylan's songs from the well know "The Times They Are A-Changin'" to more obscure cuts like Empire Burlesque's "Seeing the Real You At Last," LaVette sounds confident and comfortable in these muscular blues renditions of her better known contemporary. Within the proliferation of Dylan cover albums of varying quality, LaVette does something quite unique here. She makes it her own. This doesn't sound like a Dylan album, and as such, breaths fresh life into the canon.
Darlingside – Extralife – More Doug Records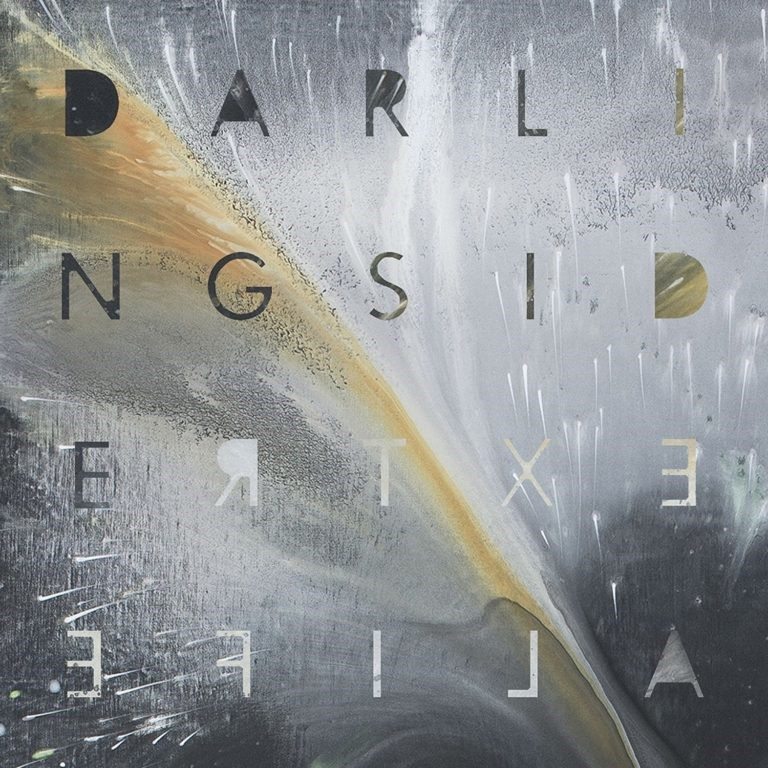 The first single from this New England quartet's new album is the song Eschaton, a word in search of a dictionary. Eschaton, from the Greek eskhatos meaning last; the final event in the divine plan, the end of the world. As a Gen X'er looking at this group of Millennials, I totally get it, too. These are young men who have been raised on global warming, creeping authoritarianism, fears of extinction level events, and political obstructionism as the new norms. The song, however, ends with the line "we are the upshot now," which feels optimistic in a way the Reality Bites generation never was. Is there freedom in despair? Are they the four chamber pop voices of the apocalypse? This is a band that began its life as Darlingcide, taken from the old fiction adage to kill your darlings. But, they weren't that into death, so Darlingside it became. No surprise then that their take on the end of days is rather joyous in its resignation and openly blends traditional folk instrumentation with electronic blurps and wonks to create something that sparkles in the darkness.
Brandi Carlile – By the Way, I Forgive You – Elektra Records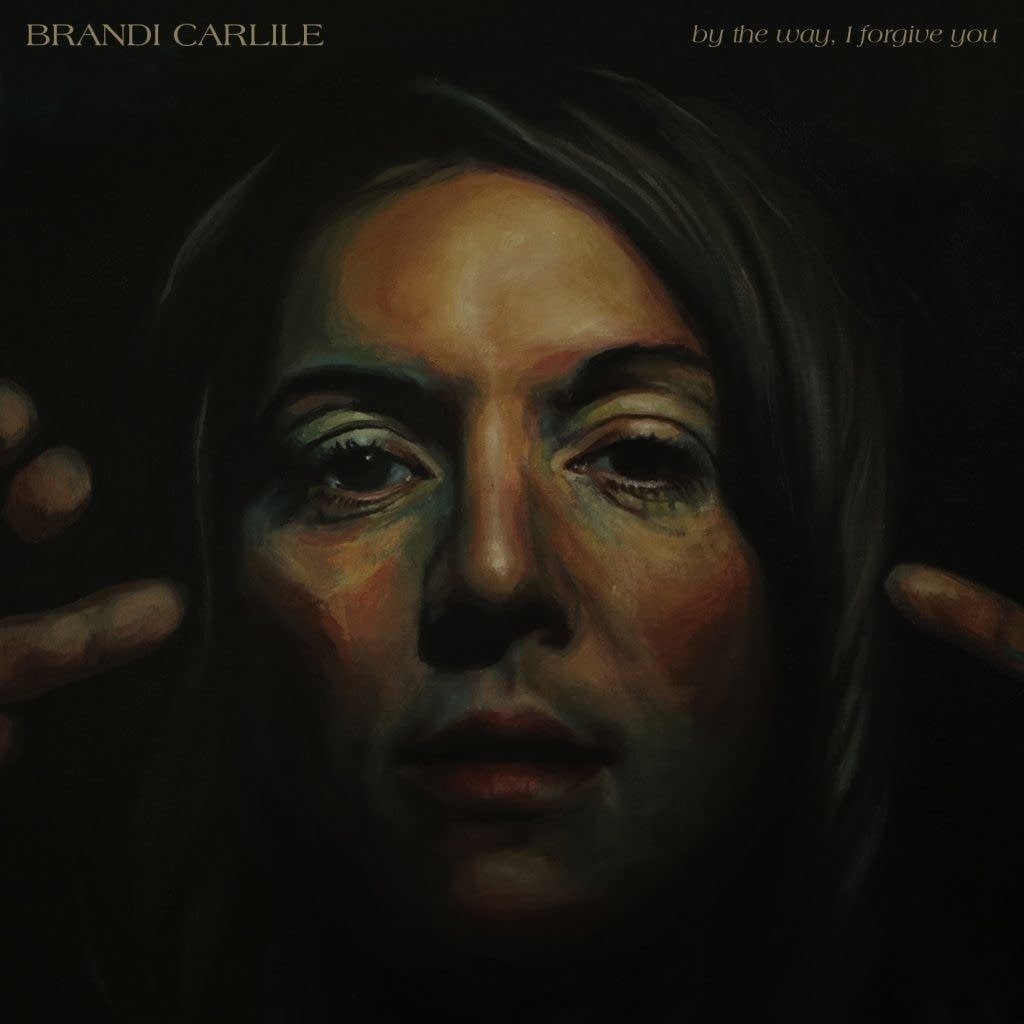 By the Way, I Forgive You is one hell of an album title. The weight of its melodrama though is easily lifted by the backdrop that it's not simple about a spurned love, but rather an open letter to the pastor who wouldn't baptize her as a teenager in front of her family because she was gay. The ten songs that make up the album range from quiet ballads about motherhood to shouted anthems and a song about not losing your joy in the face of adversity called "The Joke" that ranks as one of the best things Ms. Carlile has yet written. This is her sixth album with Phil and Tim Hanseroth and its worth mentioning that even with the strappings of recording in the legendary RCA Studio A room in Nashville and backed by enormous strings, the music keeps the trio dynamic up front in the mix giving it a warmth and intimacy that big albums often lack. Ultimately, the album is about the radical idea of forgiveness because as she sings near the end that "sometimes I pretend we never met, because it's harder to forgive than to forget."
Caroline Rose – Loner – New West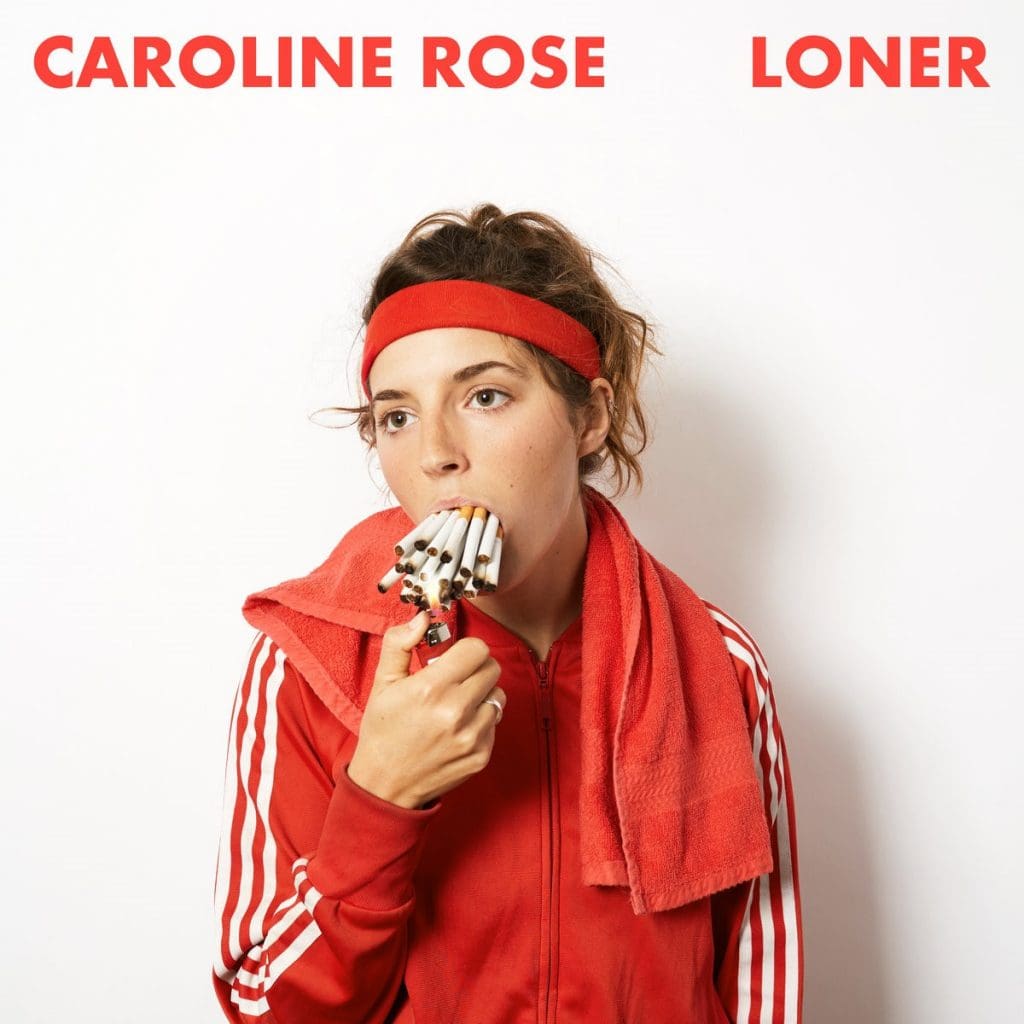 It's been four years since we've heard from alt-roots rocker Caroline Rose and clearly much has changed as her new album Loner pulses with a dance heart that sits more comfortably between Andrew Bird and Lake Street Dive than The Blasters and Nikki Lane. One thing that's remained is her wit, as she simultaneously spoofs pop convention while exploiting them for the natural rhythms and power. The song "Soul No. 5" explores how "absurd it is to be catcalled and to catcall," by shifting the power dynamics of the situation while delivering a highly glossed pop piece. Absurdity actually seems to be the underlying theme of Loner. The song money laughs at the damned if you have it and damned if you don't quality of it laid over the closest musical nod to her rockabilly past. This is an assured album full of subversions and dry cracks that begins to reveal itself after a few listens.